US forces are testing tactical nuclear power plants
Sidney E. Dean
The US military is experimenting with small nuclear power plants to power remote or expeditionary bases. The Pentagon is following a requirement of the US Congress; The 2019 defense budget stipulated the testing of so-called microreactors (1 to 20 megawatts output) by 2027.
The concept was supported by two studies commissioned by the Pentagon from 2016 to 2018. Both static facilities for the supply of fixed locations as well as air or truck relocatable systems for the supply of tactical locations are available. Prototypes of both reactor categories are currently being designed.
Fixed reactors for site supply
The first permanent experimental reactor will be set up at Eielson Air Force Base. The base in central Alaska is currently supplied by a 70-year-old coal-fired power station that consumes up to 1,000 tons of coal a day. The base maintains its own railway and warehouse with a capacity of 90,000 tons for coal replenishment. The power plant is responsible for both electricity generation and heating.
The daily energy requirement of the base fluctuates between 10 to 15 MW with peak demand of up to 25 MW.
The tender for the project is planned for February 2022; the contract is to be awarded at the end of 2022. The planned 15 MW nuclear reactor is scheduled to go into operation in 2027. It will only serve to supply the base. The reactor will be housed in a container-sized building on a 2.2 hectare area of ​​the base.
The system is provided and operated by a private company; the operating costs should not exceed the current energy costs of the base.
The aim of the experiment is to determine whether this technology is suitable for maintaining military operations even if the conventional energy supply of a location is impaired. "It's basically about a stable energy supply," said Secretary of State Mark Correll, who is responsible for infrastructure for the US Air Force. "We want to ensure that every base is adequately supplied at all times to carry out its defense mission," Correll said on November 5th.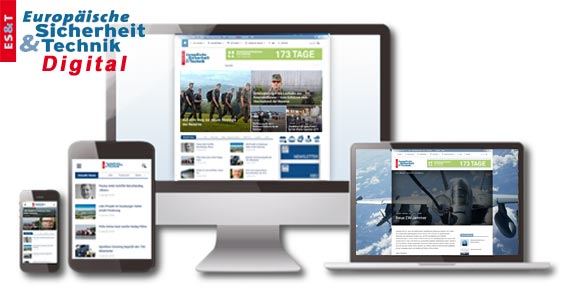 Enjoy the premium content and other benefits ofESUT Digital:
Access to all online content
Comprehensive search in the news archive
Customizable news area
Backgrounds, analyzes and technical articles completely and exclusively from European security and technology and the defense technology reports
Daily news from the categories Industry / Internal Security / International / Land / Air / Politics / Armaments / Sea / Armed Forces and much more.