Looking to America
Sidney E. Dean
Neue Arbeitsgruppe für US-China-Strategie: US-Präsident Joe Biden gab am 10. Februar die Einrichtung einer Arbeitsgruppe bekannt, die eine neue, einheitliche US-Strategie gegenüber China entwerfen soll. Die Arbeitsgruppe soll ihre Vorschläge in vier Monaten vorlegen. Sowohl der Präsident wie auch Verteidigungsminister Lloyd Austin stufen Chinas expansionistische Politik als wesentlichste sicherheitspolitische Herausforderung der USA ein. Die neue Strategie soll eine optimale US-Kräftepräsenz und -ausrichtung im pazifischen Raum gewährleisten. Sie soll weiterhin zu einer Vertiefung der politischen wie militärischen Partnerschaften im asiatischen Raum führen. Der Präsident kündigte eine "feste" Politik gegenüber Peking an. Er bekräftigte seine Bereitschaft, militärisch vorzugehen um die fundamentalen Interessen der USA zu schützen, betonte aber gleichzeitig, dass Gewalt stets das letzte Mittel bleiben müsse.
U-Boote rüsten auf: Jagdunterseeboote der Los Angeles Klasse sollen – nach beinahe 25-jähriger Pause – wieder UGM-84A Block C Harpoon Seezielflugkörper führen. Die Entscheidung soll die Fähigkeit der U.S. Navy steigern, russische und chinesische Kriegsschiffe aus großer Entfernung (offiziell "mehr als 67 Seemeilen" Reichweite) und mit minimalem Risiko zu bekämpfen. Zu diesem Zweck werden bereits im Navy-Inventar befindliche Harpoon-Marschflugkörper durch die Herstellerfirma Boeing für den Einsatz auf U-Booten umgerüstet. Sie werden hierzu mit einer Trägerkapsel ausgestattet, die es ermöglicht, die Flugkörper über Torpedorohre auszusetzen. Ein Raketenhilfstriebwerk dient dem Start ab der Wasseroberfläche. Die Einsatzbereitschaft ist für dieses Jahr angesetzt.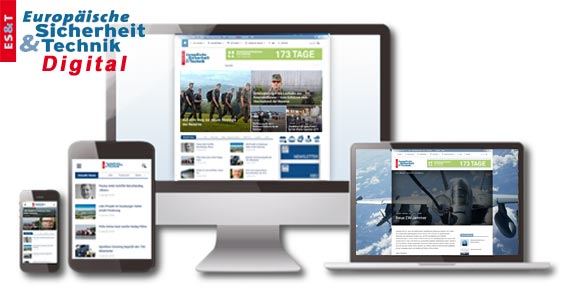 Enjoy the premium content and other benefits ofESUT Digital:
Access to all online content
Comprehensive search in the news archive
Customizable news area
Backgrounds, analyzes and technical articles completely and exclusively from European security and technology and the defense technology reports
Daily news from the categories Industry / Internal Security / International / Land / Air / Politics / Armaments / Sea / Armed Forces and much more.