Combat and rescue boats for the sea battalion - the need must be implemented
Hans Uwe Mergener
Multi-dimensional naval warfare includes operations from sea on land. The German Navy has four "active agents" at its disposal: In addition to ship artillery and the RBS 15 MK 3 missile, which can also be used against land targets, the sea battalion and the specialized forces of the Navy, the combat swimmers.
The sea battalion of the German Navy consists of eight companies: two on-board operations companies, one each for coastal operations, mine diving, reconnaissance, one support and two training companies.
Basically, the battalion protects ships and boats, bases and land facilities of the Navy at home and abroad, on the high seas or on the coast. The further capabilities of the association range from ship controls, ordnance disposal and evacuations to the protection of merchant ships and ports against terrorist threats to multinational amphibious operations.
In the course of improving his tactical agility, the procurement of tactical boats is being considered. With them, the unit stationed in Eckernförde would have gained the ability to act amphibious to a limited extent, including the option of evacuating German citizens under threat, as defined in the Bundeswehr's conception. The combat or emergency boat allows for improved port protection capabilities, optimizes the control of maritime traffic and enables surveillance tasks in the coastal apron. This increases the quality of the fulfillment of the tasks mentioned. The control of maritime traffic could also be significantly improved compared to the means currently used, the buster boats. The open boats have a limited sea endurance and a limited standing time. When patrolling roadsteads or protecting offshore facilities, they are not the optimal means. However, these scenarios are quite realistic for the Navy.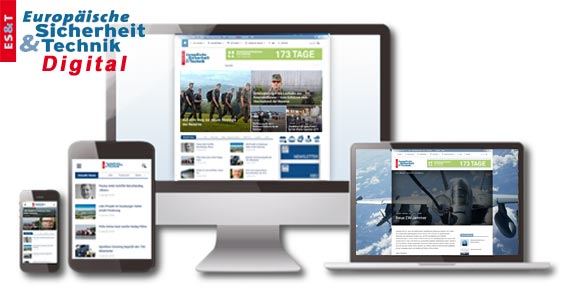 Enjoy the premium content and other benefits ofESUT Digital:
Access to all online content
Comprehensive search in the news archive
Customizable news area
Backgrounds, analyzes and technical articles completely and exclusively from European security and technology and the defense technology reports
Daily news from the categories Industry / Internal Security / International / Land / Air / Politics / Armaments / Sea / Armed Forces and much more.