The Bundeswehr gets 104 Leopard 2 main battle tanks (KPZ) in the new version A7V. When delivery is completed in 2023, the Army will have 320 MB Leopard 2 available. The contract, with a financial volume of approx. 760 million euros, was signed on May 5, 2017, two early series vehicles were handed over in October 2019.
After the number of main battle tanks had been gradually reduced over the years, a decision was made in April 2015 to reverse this process based on a security policy reassessment. The previously set goal of reducing the number of main battle tanks to 225 by the end of 2015 was abandoned and decommissioning stopped at 236.
In April 2015, the former minister decided to increase the number of units by buying back 100 older Leopard 2 A4 units owned by the industry and taking over 16 Leopard 2 A6 units from Dutch stocks.
Of the 100 vehicles, 68 will be used for the growth program, the remaining 32 will be held back for conversions into support vehicles. The goal is the long-term conversion of all family vehicles to the Leopard 2 base in order to achieve logistic equality with the main battle tank. With the modernization, a higher level than version A7 should be achieved if possible. This meant that the 16 Dutch Leopard 2 A6s and the existing German Leopard 2 A7s had to be upgraded to the new, uniform setup. The main focus is still on increasing the number of items. Only improvements that had already been developed could be taken into account; all options that were not yet qualified were dropped.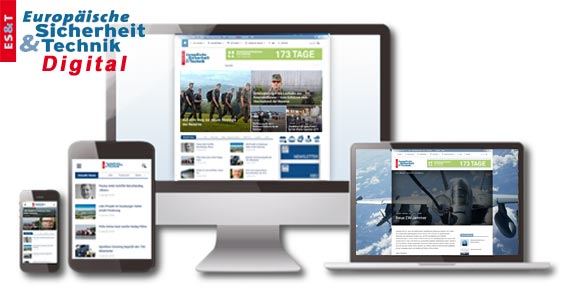 Enjoy the premium content and other benefits ofESUT Digital:
Access to all online content
Comprehensive search in the news archive
Customizable news area
Backgrounds, analyzes and technical articles completely and exclusively from the European security and technology and the defense reports
Current news from the categories Industry / Internal Security / International / Land / Air / Politics / Armaments / Sea / Armed Forces and much more.