Germany and France want to replace their Leopard 2 and Leclerc main battle tanks with a new main ground combat system (MGCS) from 2035.
Now the Federal Office for Equipment, Information Technology and Use of the German Armed Forces (BAAINBw) on behalf of the two nations with the ARGE MGCS, to which the companies Krauss-Maffei Wegmann GmbH & Co. KG (KMW), Rheinmetall AG and on the French side, Nexter Systems, have commissioned an industrial contract to develop the "System Architecture Definition Study – Part 1" (SADS Part 1). This is the first industry study for the land combat system of the future.
The aim of the study, which is endowed with 15 million euros, is to harmonize the final MGCS concepts of the previous bilateral study phase, to analyze further details and to propose a common cross-platform architecture. The three contractual partners will evaluate several aspects of different concepts: the technical feasibility over the entire foreseeable period of the program, the ability to meet the operational requirements of both armed forces, efficiency and compatibility with the respective national command and control system networks (Scorpion in France and D-LBO in Germany ). The work shares of this SADS Part 1 study should be divided equally (50:50) between Germany and France. The first phase of this architectural work is expected to last 18 months.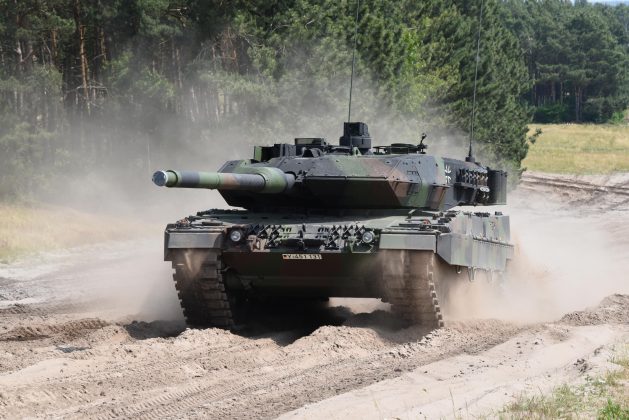 Germany, as the leading nation for the MGCS, has set up a joint German-French project team under German leadership in the BAAINBw.

The SADS Part 1 study is part of the Technology Demonstration Phase (TDP), which is expected to be completed by 2024. 370.5 million euros are planned for this. The overall system demonstrator phase (GSDP) follows, in which the entire system is built in functional hardware and its performance is tested in the network. The budget for this and other research and technology activities is 375.8 million euros. From 2028 the implementation phase will begin with the production of the first copies of the land combat system for the integrated acceptance test. After the approval for use has been granted and the declaration of troop availability has been given, series production begins. The first systems are to be delivered in 2035. It is planned that from 2040 an initial proficiency with the new land combat system will be achieved.
Gerhard Heiming