Interview with the military vice-president of the Federal Office for Information Technology, use and equipment of the armed forces, Major General Ing. Gert Nultsch
ES & T: General, what current topics currently have special priority for you?
Nultsch: If I follow the Rational planning, and only the planning has an articulated and approved, Rational is to follow the achievement of the interim target number 1 of the capability profile of the Bundeswehr would. This is to ensure the material resources of NATO spearhead the Very High Readiness Joint Task Force (VJTF) 2023. This is the core of our efforts.
In addition, there are decisions that are politically driven and influence our work here alike. I am thinking for example of Franco-German projects. Here you could see very clearly how in particular, represents the late effect of this will positively with the example of Tiger support helicopter and the HAP (Hélicoptère d'Appui et Protection).
What has actually end priority? An intelligent resource management, which protects against losing the people in this house.
ES & T: What are the main areas of responsibility, the military vice-president of the Federal Office for equipment, information technology and use of the armed forces? What influence you can take on the projects?
Nultsch: We are the only federal agency two vice presidents - one military and one civilian, the military's civil-military coded. It could also be a civilian vice president. Previously, it was tradition that the civilian vice-president is limited to the issues contracts, legal department and operational procurement, while the military vice president has dealt primarily with the operative departments.
Now I am also military superior and tried me, actively involved as such. For this, the task of the Commissioner for reservists affairs, because we are about 30,000 conscripts days for reservists service no small consumers. Without our reservists we could not perform many tasks.
When I look at the projects that I want to point out that this serves only one segment. The philosophy of Customer Product Management (CPM, see box) also looks towards MOTS (Modifiable off-the-shelf) and borders here the classic project from.
In IT, we will have to go towards programs and architectures much stronger. We are the bottom line an office operates the operational procurement. Concrete impact on projects do not I suppose, but I draw the CPM documents with naturally. Following a holistic approach, I do not see any immediate but indirect task.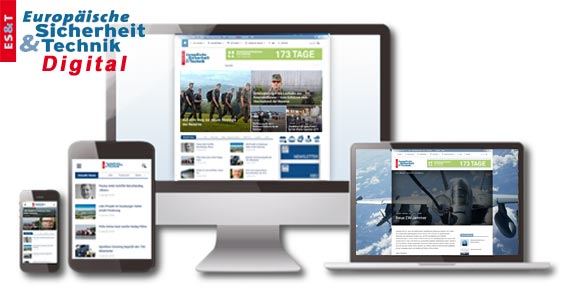 Enjoy the premium content and other advantages ofESUT Digital:
Access to all online content
Comprehensive Search the news archive
Individualized news section
Backgrounds, analyzes and technical articles completely and exclusively from the European Security and Technology and Defense Technology Reports
Daily news from the categories Industry / Homeland Security / International / country / air / politics / military / lake / Armed Forces and many more.