Hanover, the state capital of Lower Saxony, has been known internally as the "military police capital" for eight years now. In addition to the school for military police and staff service of the Federal Armed Forces, the headquarters of the military police command of the Federal Armed Forces and thus the highest command facility of the Federal Armed Forces military personnel is also located there.
The Feldjäger are the military police of the Bundeswehr. In principle, they perform military police tasks in support of the Bundeswehr and the Federal Ministry of Defense.
The entire range of tasks
The range of tasks of the military police includes the core tasks of military traffic service, military security service, performance of security tasks, surveys and investigations, contribution to home / space and property protection as well as custody tasks. These core tasks are performed by every military police officer, depending on requirements, across the entire spectrum of tasks and intensity of the armed forces at home and abroad.
They are supplemented by special individual tasks, the so-called military police specializations, for which separate training is necessary. These military police specializations include personal protection, aviation security tasks and the use of explosives and drug detection dogs.
Certain specializations, such as B. Access searches or the use of unpeaceful crowds, are performed exclusively as additional tasks in foreign deployment areas of the Bundeswehr with a corresponding mandate. This temporary performance of police tasks only takes place as long as designated police forces are not available or only available to a limited extent and in close cooperation with the local authorities, the military police of other countries and other civil and military actors, following the approach of networked security. On the basis of such a mandate (example KFOR), the armed forces deployed can be commissioned to restore and maintain public security and order. Field hunters are then preferably used for police or police-like tasks.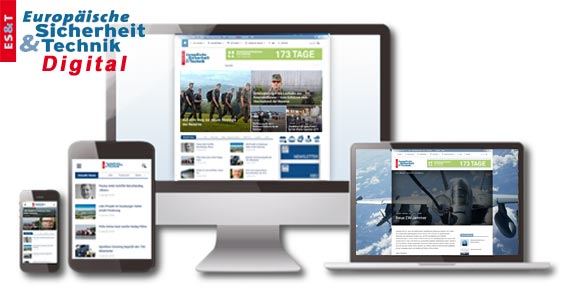 Enjoy the premium content and other benefits ofESUT Digital:
Access to all online content
Comprehensive search in the news archive
Customizable news area
Backgrounds, analyzes and technical articles completely and exclusively from European security and technology and the defense technology reports
Daily news from the categories Industry / Internal Security / International / Land / Air / Politics / Armaments / Sea / Armed Forces and much more.