With a number of measures and projects, the Air Force is aimed at the same time refocusing on the national and Alliance defense out consistently on the requirements of the future operational environment.
The countries of Europe have created the European Union and cooperation with the NATO partners a very successful and unique peace system on the European continent. Nevertheless, the security environment in Europe in recent years is more complex, more volatile and dynamic and above all, always become more difficult to predict.
At the same time the world's existing potential of ground- and sea-based strategic and tactical missile systems of all classes range has grown by proliferation and further development. The possibility of equipping with nuclear, biological and chemical warheads can not be excluded.
the one that has the need for a general increase in operational readiness of the existing today in the Air Force weapon systems result. We need to address with vigor. Secondly, the current development also impacts on national priorities in the development of military capabilities for the Constituent task of national and alliance defense.
To survive in this situation, the Air Force concentrates its development on strengthening the multi-nationality, the use of digitization and consistent modernization.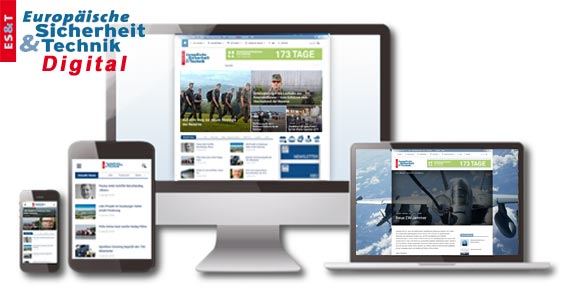 Enjoy the premium content and other advantages ofESUT Digital:
Access to all online content
Comprehensive Search the news archive
Individualized news section
Backgrounds, analyzes and technical articles completely and exclusively from the European Security and Technology and Defense Technology Reports
Daily news from the categories Industry / Homeland Security / International / country / air / politics / military / lake / Armed Forces and many more.