Interview with Lieutenant General Ingo Gerhartz, the Inspector of the Air Force
ES & T: General Gerhartz, at the beginning of your term of office, the material readiness of the Air Force - like the entire Bundeswehr - was viewed critically. How do you see the situation today?
Gerhartz: It is clear that we have set the right focus with our commitment to improving operational readiness. Looking back over the past few months, I realize that it was right to address the problems openly. It was especially important at the beginning to put your finger into the wound.
Through the joint effort and the right course, we were able to achieve visible successes together with the Federal Office for Equipment, Information Technology and Use of the Bundeswehr and industry - for example with our A400M, in which we can record a steady increase in capabilities. The A400M once again demonstrated its exceptional performance during the Corona crisis.
The availability of our Eurofighters has also noticeably improved. We had set ourselves an ambitious target and even exceeded the 70 percent target of operational Eurofighters. The extra flight hours that this generates goes straight to the associations. With the signing of the "Tranche 4" procurement contract in November, Tranche 1 aircraft will be replaced by modern, multi-role aircraft from 2025. This will also have a very positive effect on the availability and increased capabilities of the Eurofighter.
ES & T: It may be that the Air Force's still very high need for modernization would only have to be brought into line with a budget burdened by the Corona crisis through drastic priority decisions. Under these conditions, where do you see the Air Force's priorities?
Gerhartz: Your question about our focus is understandable. The corona crisis shaped the past year. The Air Force - like the entire Bundeswehr - has shown since the beginning of the crisis that the citizens of our country can rely on us.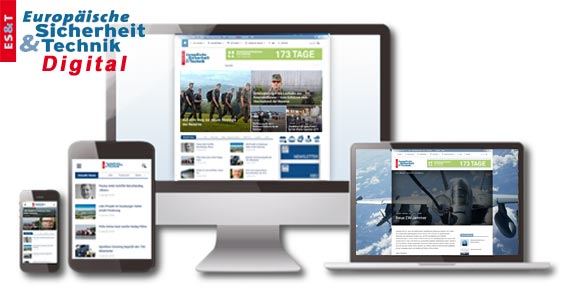 Enjoy the premium content and other benefits ofESUT Digital:
Access to all online content
Comprehensive search in the news archive
Customizable news area
Backgrounds, analyzes and technical articles completely and exclusively from the European security and technology and the defense reports
Current news from the categories Industry / Internal Security / International / Land / Air / Politics / Armaments / Sea / Armed Forces and much more.