End of December 2018, the tender for the new Battle Management System (BMS) was published by the Bundeswehr. In professional circles, then took place between the years rather than a thoroughly intense discussion about what to think of the case required criteria at all. The flood of applications to the order arrived quickly and unsurprisingly, they could tip the entire schedule. Rescue may bring a well-known rather than tanks forging companies.
to describe the entire process, could fill a book, so this article is entering at that time almost a year ago, as the actual hot phase to the equipment for the currently running VJTF began of 2019. So hot but this phase was not because the necessary procurements were not started yet been initiated. Originally, the VJTF should already be namely 2019 equipped modern digitized. Only Without tender no contract and no contract no digitization.
The urgent procurements were - and are - still software defined radios (SDR) for the secure transmission of voice and data display devices in the vehicles, the integration of systems and a comprehensive Battle Management System. Two deficits that result from this deficiency, there are particularly serious: encryption and networking.
Coding
The SEM radios in the armed forces can not encrypt. This was neither technically feasible nor necessary at the time of purchase of these radios because the scenario of the Cold War had ready hardly surprising battlefields and tactics. Nowadays, however, be assumed that even militias have become favorable interception techniques and possibly German but guarantees English, understand.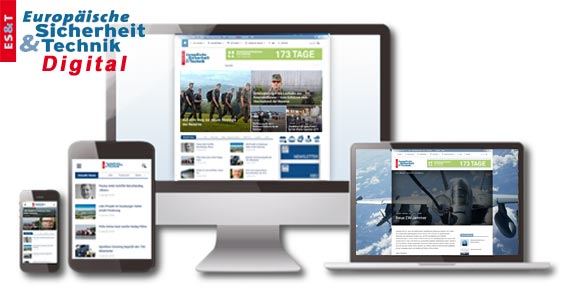 Enjoy the premium content and other advantages ofESUT Digital:
Access to all online content
Comprehensive Search the news archive
Individualized news section
Backgrounds, analyzes and technical articles completely and exclusively from the European Security and Technology and Defense Technology Reports
Daily news from the categories Industry / Homeland Security / International / country / air / politics / military / lake / Armed Forces and many more.