Die Multi Domain Combat Cloud für die vernetzte Operationsführung
Generalmajor Dr. Michael Färber und Oberstleutnant i. G. Dipl.-Wirt.- Ing. Lars Bibow
Die Multi Domain Combat Cloud (MDCC) versetzt die Bundeswehr in die Lage, in künftigen, international geführten Multi Domain Operations (MDO) die Informations-, Führungs- und Wirküberlegenheit zu erlangen. Die missionsgerechte Vernetzung von relevanten Sensoren, Effektoren und Lagebildern aller Dimensionen ermöglicht eine effektive Operationsführung auch gegen einen technologisch hochwertigen Gegner.
Besonderen Herausforderungen durch A2AD-Fähigkeiten (Anti-Access und Area Denial) eines potenziellen Gegners begegnet das Konzept dadurch, dass eine durch die MDCC mögliche dimensionsgemeinsame Operationsführung den Gegner einerseits vor ein Dilemma stellt – er muss zeitgleich einer Bedrohung in allen Dimensionen begegnen – und anderseits die eigene Operationsführung in allen Dimensionen koordiniert und damit deren Agilität und Resilienz erhöht.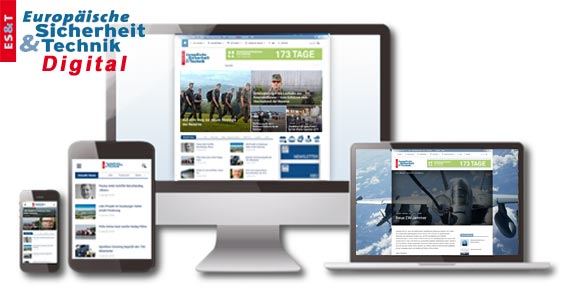 Enjoy the premium content and other benefits ofESUT Digital:
Access to all online content
Comprehensive search in the news archive
Customizable news area
Backgrounds, analyzes and technical articles completely and exclusively from the European Security and Technology and the Defense Technical Reports
Daily news from the categories industry / internal security / international / land / air / politics / armaments / sea / armed forces and much more.