The Multi Domain Combat Cloud for networked operations management
Major General Dr. Michael Färber and Lieutenant Colonel i. G. Dipl.-Wirt.-Ing. Lars Bibow
The Multi Domain Combat Cloud (MDCC) enables the Bundeswehr to gain information, command and effectiveness superiority in future, internationally led Multi Domain Operations (MDO). The mission-specific networking of relevant sensors, effectors and situational awareness of all dimensions enables effective operations, even against a technologically advanced opponent.
B.The concept meets the special challenges posed by A2AD capabilities (Anti-Access and Area Denial) of a potential adversary by the fact that a dimension-common operation management possible through the MDCC presents the adversary with a dilemma on the one hand - he has to face a threat in all dimensions at the same time - and on the other hand coordinates its own operational management in all dimensions and thus increases its agility and resilience.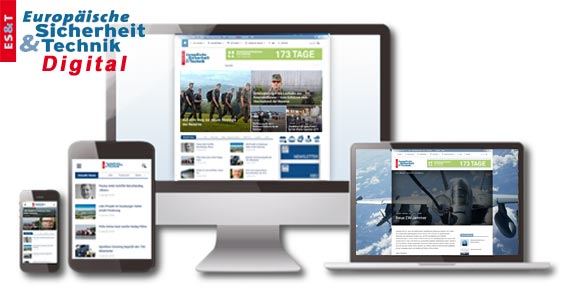 Enjoy the premium content and other benefits ofESUT Digital:
Access to all online content
Comprehensive search in the news archive
Customizable news area
Backgrounds, analyzes and technical articles completely and exclusively from the European Security and Technology and the Defense Technical Reports
Daily news from the categories industry / internal security / international / land / air / politics / armaments / sea / armed forces and much more.