On July 1, 2020, five 25 million euro bills passed the Budget Committee of the German Bundestag after the Defense Committee had given its expert opinion. This is the basis for the conclusion of contracts with industry with a volume of almost one billion euros to improve and supplement the equipment of the Bundeswehr. The first contract has now been signed (ES & T reported).
ZAt the halfway point of the parliamentary year 2020, a quarter of the major projects planned for 2020 have just been submitted to Parliament. Approval of the budget is still lacking, in particular for numerous VJTF 2023-relevant projects. For these projects, the time for timely implementation is becoming rather short. There are still projects to be financed from the stimulus package until 2021.
For the medium artillery missile system MARS II 1,818 GMLRS guided missiles
(Guided Multiple Launch Rocket System) with Unitary Warhead from Lockheed Martin. The high-precision missiles are fired by the Mars II rocket launcher and can hit point and area targets up to 80 kilometers away with pinpoint accuracy and in any weather condition. The warhead penetrates the target and then explodes. The guided missiles are intended to complement the inventory of GMLRS Unitary, which has been built up since 2017. Just a year ago, the Bundeswehr had ordered 900 of these guided missiles, which are to be delivered by 2022. The further order that has now become possible is expected to arrive in the course of 2023. There are 278 million euros available for this. MARS is a variant of the US system adapted to European requirements and was upgraded ten years ago by Krauss-Maffei Wegmann to the MARS II version (fire control system, electrical straightening system, CFC-free fire extinguishing system). It is interoperable with the systems in Italy (MARS Improved) and France (Lance Roquette Unitaire, LRU).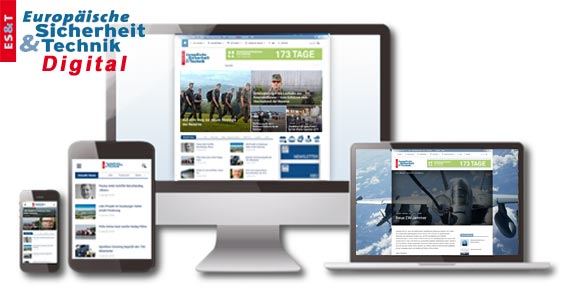 Enjoy the premium content and other benefits ofESUT Digital:
Access to all online content
Comprehensive search in the news archive
Customizable news area
Backgrounds, analyzes and technical articles completely and exclusively from the European security and technology and the defense reports
Current news from the categories Industry / Internal Security / International / Land / Air / Politics / Armaments / Sea / Armed Forces and much more.