In today's digital and networked world, countless data is generated and exchanged almost everywhere. Worldwide, over 50 billion devices and sensors are to be connected via the Internet of Things by 2022. The complexity of the overall system is increasing continuously. Classic security solutions are reaching their limits. They erect the highest possible protective walls around the data: Applications and infrastructures should ensure data protection. The security technology does not encrypt the data immediately when it is generated, but only afterwards.
As soon as the data is passed on or processed, the access key must also be shared and thus the protection removed again. As a result, the sender can no longer control what happens to his data at the recipient. Classic end-to-end encryption therefore only offers temporary protection that is no longer up-to-date.
Even digital rights management (DRM) or information protection systems do not guarantee adequate control. But how can digital information be protected without exception today?
Information disguised as garbage
A question that also concerns the Bundeswehr, whose confidential information requires the highest protection standards. For this reason, the BWI, as the digitization partner of the armed forces, is also investigating the answer to this question. A possible solution could be a completely new security technology developed by the software and consulting company SECLOUS: Non-Visible-Data (NVD). Therefore, the BWI is testing the technology as part of an innovation experiment with regard to the benefits for the Bundeswehr.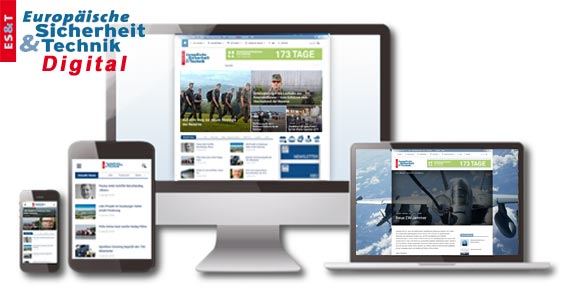 Enjoy the premium content and other benefits ofESUT Digital:
Access to all online content
Comprehensive search in the news archive
Customizable news area
Backgrounds, analyzes and technical articles completely and exclusively from the European security and technology and the defense reports
Current news from the categories Industry / Internal Security / International / Land / Air / Politics / Armaments / Sea / Armed Forces and much more.