Fraunhofer – Programmable Biological Robots
Andrew Brening
Die Nutzung gentechnischer Verfahren zur Erzeugung von gezielt veränderten Produktionsstämmen (Bakterien usw.) z. B. zur Herstellung von Arzneimitteln ist heute Stand der Technik. Jüngste Erfolgsmeldungen zur Realisierung sogenannter Xenobots haben nun auch dem lang-gehegten wissenschaftlichen Traum von der Entwicklung "lebender" Roboter, also von künstlich erzeugten Organismen mit mechanischer Aktorik-Funktionalität, neue Nahrung gegeben. Die dafür benötigte Technik an der Schnittstelle zwischen Robotik und Synthetischer Biologie steht heute aber noch ganz am Anfang und ist weit von einer großtechnischen Nutzbarkeit entfernt.
The completely new approach underlying here is to generate virtual organisms based on artificial intelligence and tailor them specifically to their respective purpose. The development process consists of a sequence of different generators and filters. Only one serves as an input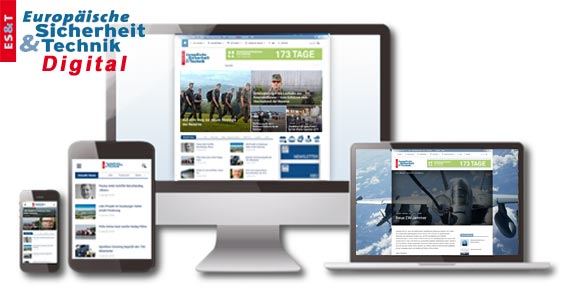 Enjoy the premium content and other benefits ofESUT Digital:
Access to all online content
Comprehensive search in the news archive
Customizable news area
Backgrounds, analyzes and technical articles completely and exclusively from the European Security and Technology and the Defense Technical Reports
Daily news from the categories industry / internal security / international / land / air / politics / armaments / sea / armed forces and much more.