Armored combat vehicles - weapon and turret straightening drives
Rolf Hilmes
Die Elemente der Richt- und Stabilisierungsanlage stellen bei einem gepanzerten Kampffahrzeug das Bindeglied zwischen den Zielmitteln und der Bewaffnung dar.
Die Feuerkraft kann mit den Begriffen "Treffen" und "Wirken" beschrieben werden. Hierbei haben das Leistungsvermögen und die Qualität (Präzision) der Richtanlage einen entscheidenden Einfluss auf den Faktor "Treffen".
Die technische Entwicklung
At the beginning of the tank development, the vehicles still had small-caliber main weapons and relatively small turrets, so that a manual drive in height and side was sufficient to set the targets. In the 1930s and 1940s, the caliber of the main weapon increased. This also increased the size and weight of the towers. Electric (e.g. in Panzerkampfwagen IV) or electro-hydraulic power assistance for the gunner was therefore required. The challenge was and still is today that both jerk-free fine alignment for target tracking and rapid alignment (especially of the tower) for setting up targets that suddenly appear had to be possible.
In the mid-1940s, the tower weights increased significantly (Panther, 1942: 9.5 t, Tiger II, 1944: 13.5 t). The main weapons in these vehicles in the 75 to 88 mm caliber range could still be moved manually via a gear wheel and a toothed segment, because the muzzle load was compensated for by a weight compensator (spring).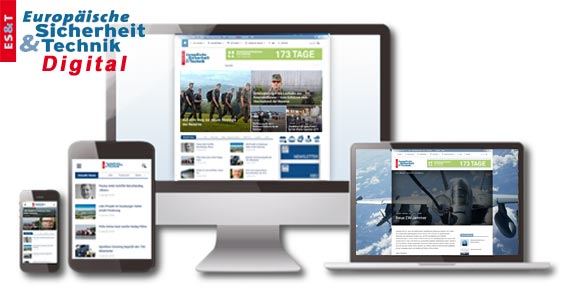 Enjoy the premium content and other benefits ofESUT Digital:
Access to all online content
Comprehensive search in the news archive
Customizable news area
Backgrounds, analyzes and technical articles completely and exclusively from European security and technology and the defense technology reports
Daily news from the categories Industry / Internal Security / International / Land / Air / Politics / Armaments / Sea / Armed Forces and much more.