Loitering ammunition: Rheinmetall and UVision enter into cooperation
Waldemar Geiger
The German armaments group Rheinmetall and the Israeli loitering ammunition manufacturer UVision The German armaments group Rheinmetall and the Israeli manufacturer of loitering ammunition UVision have announced in the course of this week's conference Association of the United States Army (AUSA 2021) in the field of loitering ammunition (LM) wanting to cooperate.
Loitering ammunition is the term used to describe remote-controlled precision ammunition that can be launched without precise target coordinates and then circling over a target area for a long time until a worthwhile target is discovered and fought. In addition to target attack, loitering ammunition can also be used for reconnaissance purposes.
"The agreement bundles the capabilities of both companies to supply the European market with precise, battle-tested weapon systems," the companies write in a joint press release.
The cooperation provides for UVision to bring in market-ready and tried-and-tested technologies and products, which are then to be further developed together with Rheinmetall. Rheinmetall contributes its industrial base and, in addition to European sales, is responsible for qualification topics in accordance with NATO standards. An integration of the active agents in Rheinmetall's manned and unmanned combat vehicles is also planned. In the joint communication, the Lynx infantry fighting vehicle is explicitly mentioned as the only vehicle.
UVision's Hero-LM family comprises several models, starting with the Hero 20 (approx. 10 km range, 1.8 kg weight and 200 g warhead) up to the Hero 1250 (approx. 200 km range, 125 kg weight and 30 kg warhead) . The Hero series of remote-controlled precision ammunition was developed for different purposes with short, medium and long ranges and flight times using different warheads. The use of the systems can be platform-independent or platform-supported. A hero system includes the respective launcher, the ammunition and control unit as well as a ground data link terminal for the radio connection. The systems offer users combined intelligence, surveillance, detection (ISR) and attack capabilities. This makes it possible to independently locate, track and combat time-critical, low-signature targets.
According to the manufacturer, the ammunition can stay unnoticed in the air for a long period of time, locate and track the enemy, help check targets and deliver a precise strike. "The Hero system can cancel an attack in mid-air, return to hover mode, and then resume the attack or reassign targets, minimizing collateral damage," the statement said.
Increased demand for loitering ammunition
The international demand for loitering ammunition systems of various sizes has increased in recent years. European armed forces, including the Bundeswehr, see a need for such systems.
Originally exclusively by special forces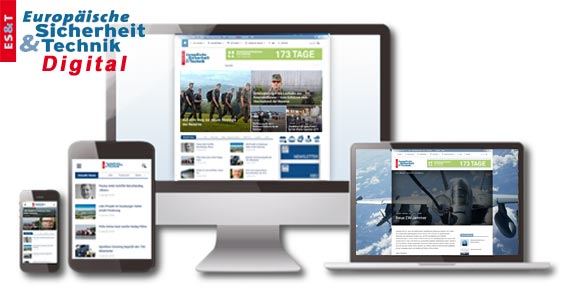 Enjoy the premium content and other benefits ofESUT Digital:
Access to all online content
Comprehensive search in the news archive
Customizable news area
Backgrounds, analyzes and technical articles completely and exclusively from European security and technology and the defense technology reports
Daily news from the categories Industry / Internal Security / International / Land / Air / Politics / Armaments / Sea / Armed Forces and much more.