Optimization of the transport of the wounded
Johannes Backus, Jörg Weindl, Dr. Sven Marquardt and Dr. Kristian Stork
The mission of the medical service of the Bundeswehr is to guarantee the medical service support of the German armed forces domestically, but also worldwide. This is the basis of the mandate to ensure a robust and sustainable rescue chain for all soldiers in the Bundeswehr.
Rescue chain
The rescue chain represents the basis of a high-quality care result for patients. Compared to the civil rescue chain, the use and coordination of the large number of different rescue equipment, which are specifically for use in the context of international crisis management and national and alliance defense (LV / BV) are required in different places and regions of the world, poses a special challenge. Furthermore, unlike in civilian life with fixed rescue service areas, it is important to be able to operate worldwide and to be able to act in changing room allocations.
Supported by the specific abilities of the Air Force and Navy, the focus of medical support lies with the land forces, which is why the focus for the material and personnel equipment of the rescue chain is naturally geared towards forces for land-based operations. Even though patient transport by air (aeromedical evacuation) has increased significantly in scope and importance, especially in the case of missions abroad in the context of international crisis management, land and sea-based means of transport in addition to qualified patient transport (GroundMedevac) are decisive in the course of the refocusing on national and alliance defense Role too.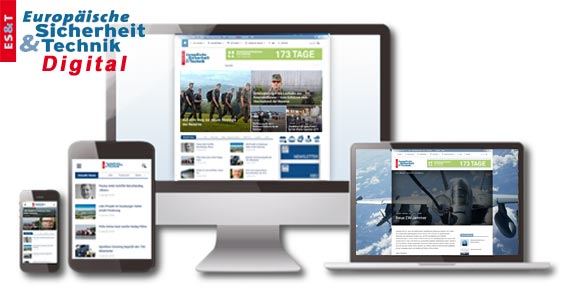 Enjoy the premium content and other benefits ofESUT Digital:
Access to all online content
Comprehensive search in the news archive
Customizable news area
Backgrounds, analyzes and technical articles completely and exclusively from European security and technology and the defense technology reports
Daily news from the categories Industry / Internal Security / International / Land / Air / Politics / Armaments / Sea / Armed Forces and much more.