The top priority is to ensure an operational weapon system
Interview with Erwin Paulus, member of the Executive Committee and division head of Radar Hensoldt AG
ES & T: What role does Hensoldt play in the development and production of new sensors for the Eurofighter?
Paul: Hensoldt has been one of the main suppliers of sensors and sensor components, as well as other electronic components for the Eurofighter, from the very beginning. This of course includes the radar, but also the "EuroDASS Praetorian" self-protection system and various avionics devices.
Für das Radar haben wir im vergangenen Jahr die Gesamtverantwortung für die Entwicklung und Produktion des neuesten AESA-Radars "Mk1" übernommen, zusammen mit dem spanischen Partner Indra. Außerdem sind wir Teil des EuroRADAR-Konsortiums, das die derzeit im Einsatz befindlichen Radare produziert. Zuletzt haben wir im Rahmen des nationalen Beschaffungsvorhabens "Quadriga" sowohl für das "Mk1" als auch über EuroRADAR weitere Aufträge erhalten.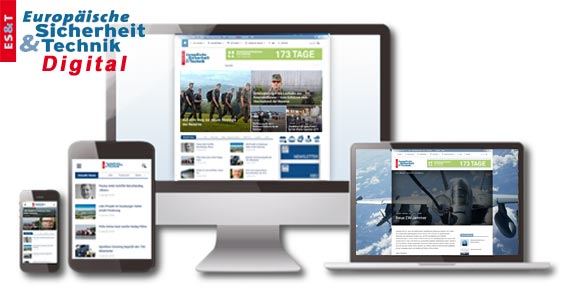 Enjoy the premium content and other benefits ofESUT Digital:
Access to all online content
Comprehensive search in the news archive
Customizable news area
Backgrounds, analyzes and technical articles completely and exclusively from European security and technology and the defense technology reports
Daily news from the categories Industry / Internal Security / International / Land / Air / Politics / Armaments / Sea / Armed Forces and much more.