The Puma infantry fighting vehicle
Christoph Jansen
The armored personnel carrier (AFV) Puma has made considerable progress in terms of readiness for use, increased capabilities and operational readiness over the past year. In addition, the implementation of the Panzergrenadier (Sys PzGren) system, which has been significantly improved for the "Very High Readiness Joint Task Force" (VJTF) in 2023, is a milestone in networked operations management.
The result is so satisfactory that it was decided to gradually transfer this construction stage to the entire fleet of the 1st lot. Negotiations with industry were recently concluded. If the budget committee approves this project before the summer, the retrofitting can begin immediately.
In coordination with the army, the Puma AFV was handed over to use in 2015, initially with limited operational capability (IOC) and not yet with all the required functionalities, in order to be able to train and gain experience with the new weapon system at an early stage. In order to gradually improve the operational readiness and the required range of functions by means of various measures, various individual contracts were concluded in the following years for model integrations, such as improvements to the visualization equipment. According to current planning, the last of the 350 Puma AFVs will be delivered in the second quarter of 2021. This concludes the chapter on delivering the first batch to the troops after around six years.
PUMA VJTF 2023 as part of the Panzergrenadier VJTF 2023 system
In mid-2017, with a view to the NATO commitment VJTF 2023, the army demanded the upgrading of 41 Puma AFVs and thus a significant improvement in capabilities.
Equipping the soldiers with the "Infantrymen of the Future - Extended System" (IdZ-ES) also had to be adapted in order to implement the "Panzergrenadier System" as a close cooperation between the Puma AFV and its detachable rifle squad.
The associated contract "Service Package System Panzergrenadier VJTF 2023" was signed in mid-2019. The industry had set up a working group (ARGE) specifically for this purpose, which, in addition to the previous manufacturers of the IFV Puma (PSM as a joint venture between KMW and Rheinmetall Landsysteme), now also involved the manufacturer of the IdZ-ES (Rheinmetall Electronics) in order to meet the high requirements to implement the merger of Puma and IdZ-ES.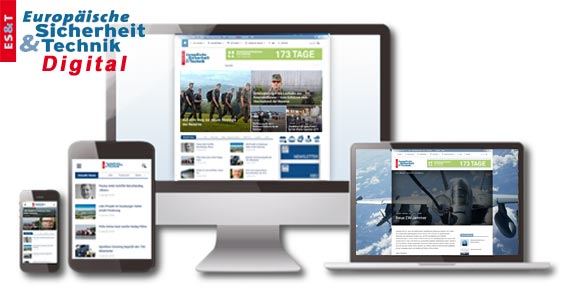 Enjoy the premium content and other benefits ofESUT Digital:
Access to all online content
Comprehensive search in the news archive
Customizable news area
Backgrounds, analyzes and technical articles completely and exclusively from European security and technology and the defense technology reports
Daily news from the categories Industry / Internal Security / International / Land / Air / Politics / Armaments / Sea / Armed Forces and much more.