Steep fire systems of the army
Dietmar Klos
The artillery force is the carrier of indirect fire as well as the most important part der Streitkräftegemeinsamen Taktischen Feuerunterstützung (STF) im Heer. Sie kann neben Beiträgen zur Aufklärung mit ihren modernen Waffensystemen durch weitreichendes indirektes Feuer nahezu in Echtzeit, abstandsfähig und präzise, bei jedem Wetter und jeder Tageszeit wirken. Sie führt die unmittelbare Feuerunterstützung eigener Truppen im Gefecht sowie den Kampf mit Feuer gegen gegnerische Kräfteansammlungen, Artillerie, Luftabwehrkräfte sowie in der Tiefe des Raumes durch.
There are four mixed artillery battalions at division level and one with the Franco-German Brigade. One observation, one rocket (with eight launcher groups) and two to three tank artillery batteries each with eight self-propelled howitzers 2000 belong to each battalion. Another tank or rocket artillery battery has been set up in the meantime. Nevertheless, the artillery is currently too weak to ensure all tasks for high-intensity battles.
Sachstand und Planungen
Mit Ausrichtung der Fähigkeiten der Bundeswehr auf die Erfordernisse der Landes- und Bündnisverteidigung wird das Heer mit dem "Plan Heer 4.0" in drei Schritten bis 2032 umgestaltet, um dann drei voll ausgestattete Divisionen und acht bis zehn Brigaden verfügbar zu haben. Der Einstieg erfolgt mit der Gestellung der Very High Readiness Joint Task Force (VJTF) 2023 mit der modern ausgestatteten Panzergrenadierbrigade 37. Im Zwischenschritt 2 soll dann eine Division mit drei mechanisierten Brigaden 2027 voll befähigt und ausgestattet verfügbar sein. Auch soll mit der Division 2027 der erste Meilenstein der Digitalisierung landbasierter Operationen (D-LBO) erreicht werden. Mit jedem Schritt sollen auch die erforderlichen Mittel für das indirekte Feuer und somit die Steilfeuersysteme angepasst werden.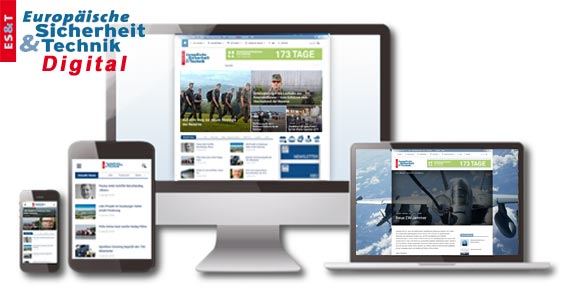 Enjoy the premium content and other benefits ofESUT Digital:
Access to all online content
Comprehensive search in the news archive
Customizable news area
Backgrounds, analyzes and technical articles completely and exclusively from European security and technology and the defense technology reports
Daily news from the categories Industry / Internal Security / International / Land / Air / Politics / Armaments / Sea / Armed Forces and much more.