The constitutional mandate of the Bundeswehr is national and alliance defense, i.e. ensuring external security. The Bundeswehr is increasingly becoming an essential part of disaster control, also internally.
Article 87a (1) of the Basic Law (GG) for the Federal Republic of Germany: "The federal government sets up armed forces for defense." The Bundeswehr derives its core mission from this short but concise article - defense.
Legal framework
From this arises the main task of the Bundeswehr, namely the national and alliance defense. In addition to defense, the soldiers of the Bundeswehr may "only be deployed to the extent that this Basic Law expressly allows" according to Article 87a, Paragraph 2 of the Basic Law.
But in conjunction with Article 24, Paragraph 2 of the Basic Law ("The Federation can place itself in a system of mutual collective security to maintain peace"), whether within the United Nations community, as a NATO alliance partner (North Atlantic Treaty, Article 5) or within the Community of states of the European Union (EU Treaty, Article 42, Paragraph 7), the Bundeswehr is currently making its contribution reliably with around 3,000 soldiers in mandated foreign missions and similar commitments and fully complies with the commitments promised by the Federal Republic of Germany.
With the publication of the "White Paper on Security Policy and the Future of the Bundeswehr" in 2016 and the "Bundeswehr Concept" from 2018, homeland security, national crisis and risk prevention and subsidiary support services within Germany were given a new meaning.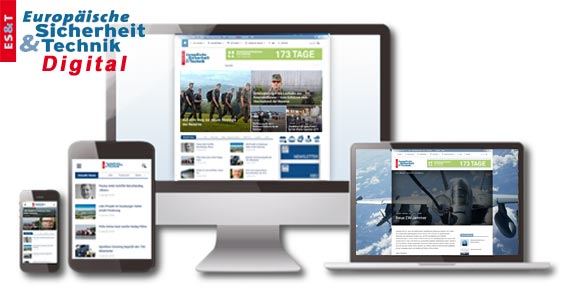 Enjoy the premium content and other benefits ofESUT Digital:
Access to all online content
Comprehensive search in the news archive
Customizable news area
Backgrounds, analyzes and technical articles completely and exclusively from European security and technology and the defense technology reports
Daily news from the categories Industry / Internal Security / International / Land / Air / Politics / Armaments / Sea / Armed Forces and much more.