Bidens Amtsvorgänger Donald Trump hinterließ im Nahen Osten einen massiven Imageschaden für die USA, der nur schwer zu korrigieren sein wird. Biden braucht dringend ein Konzept, um der US-Politik wieder Glaubwürdigkeit in der Region zu verleihen.
Neue strategische Ausrichtung
Anyone who believed that Joe Biden was part of the "pigeon" camp found themselves wronged 32 days after taking office: In response to an attack on US allies in northern Iraq, he had positions of pro-Iranian militias bombed in Syria . This was a clear signal of determination, not only to the archenemy Iran, but also to all of his critics in his own country: Apparently Biden wants to distance himself clearly from the Middle East policy of his former boss, the former US President Barack Obama. The latter was often accused of weak decision-making. The new Middle East strategy sought by Biden can be interpreted as "smartpower" (Joseph Nye) - a combination of sensitive diplomacy while maintaining military pressure. Joe Biden's goals go further, however. A new value orientation should become an important part of his future policy. Accordingly, human rights violations, oppression and unjust wars will no longer be tolerated in Washington. For many dictators this could mean uncomfortable times.
Biden marked the beginning in dealing with the new military junta in Myanmar, which was immediately sanctioned. The powerful Crown Prince of Saudi Arabia, Mohammad Bin Salman, may now face serious consequences: He is under massive moral pressure after Biden published a confidential CIA report in which Bin Salman is accused of being jointly responsible for the murder of the regime-critical journalist Kashoggi. Biden's statement that the war in Yemen had to end "with immediate effect" led to additional resentment in relation to Riyadh. Arms deliveries and CIA intelligence would be stopped immediately.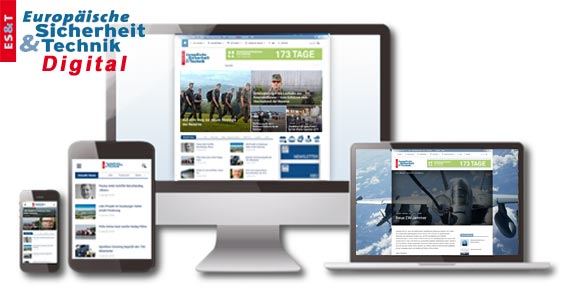 Enjoy the premium content and other benefits ofESUT Digital:
Access to all online content
Comprehensive search in the news archive
Customizable news area
Backgrounds, analyzes and technical articles completely and exclusively from European security and technology and the defense technology reports
Daily news from the categories Industry / Internal Security / International / Land / Air / Politics / Armaments / Sea / Armed Forces and much more.