The Defense Advanced Research Projects Agency (DARPA), the central research facility of the US Department of Defense, is using the Aircrew Laboratory In-cockpit Automation System (ALIAS) to investigate how pilots can be relieved of flight tasks in order to focus on missions such as rescuing people or Focus on transportation of cargo.
For this, flight safety and flight operations must be brought to such a high level that man and machine can work together seamlessly and without errors. Then airplanes with a reduced crew - even without a pilot - can operate at any time of the day or night and in a variety of complex scenarios, including competitive, crowded and visually impaired environments (Degraded Visual Environments, DVE).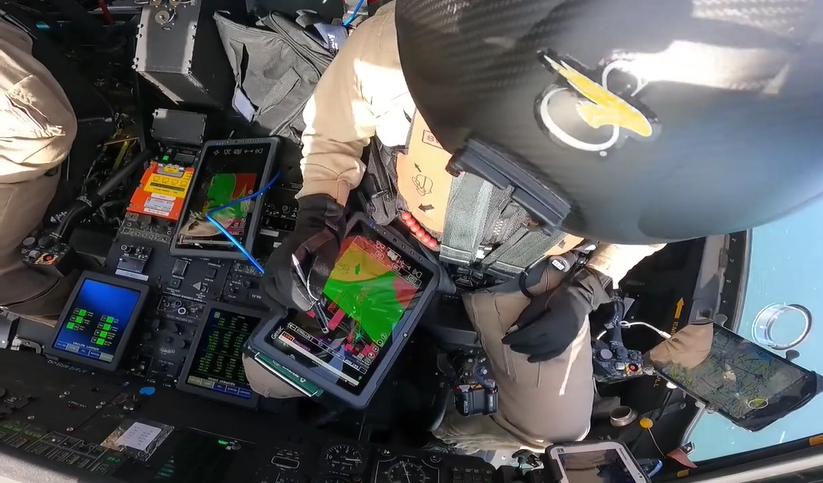 Sikorsky recently demonstrated the capabilities of the Matrix technology package integrated into the Black Hawk S-70 Optionally Piloted Vehicle (OPV) helicopter. In a challenging mission, the S-70 had to take off and land autonomously and fly around obstacles in two simulated scenarios. The monitored, autonomous mission was controlled via a tablet computer, but Alias ​​and Marix left little work for the pilot. These two systems improve the decision-making aids for manned operation and enable unmanned operation as well as operation with a reduced crew in increasingly complex future mission scenarios.
Sikorsky will develop and transfer its pilot-controlled autonomy capabilities under Phase III of the DARPA ALIAS program through 2022, while Lockheed Martin continues to invest in the development of optionally manned and unmanned systems that serve as force multipliers for customers around the world.
Gerhard Heiming