German naval aviators: will Orion become Poseidon?
Hans Uwe Mergener
In die Nachfolgeplanungen des Seefernaufklärers P-3C Orion scheint Bewegung zu kommen. Die Defense Security Cooperation Agency (DSCA), die staatliche Organisation, die den Verkauf von US-Rüstungsgerät genehmigen muss, gab jetzt bekannt, dass das Außenministerium den Verkauf von fünf P-8A Poseidon-Flugzeugen an die deutsche Regierung genehmigt hat. Die Verkaufssumme der fünf Flugzeuge wird mit 1,77 Milliarden US Dollar (1,5 Milliarden Euro) angegeben. Der Handel würde als Foreign Military Sale erfolgen. Die Entscheidung wurde auch dem US-Kongress mitgeteilt.
The permit covers communication systems (including data links) over VHF, UHF, HF and SATCOM, including the Joint Tactical Radio Systems 5 (MIDS JTRS 5) multifunctional distribution system and LN-251 with integrated global positioning (GPS) and inertial navigation systems (INS).
The P-8A Poseidon is a modern maritime patrol aircraft. The aircraft is based on the design of the Boeing 737-800 with wings of the 737-900. The militarization of the commercial carrier includes, in addition to the bomb bay and weapon stations (to accommodate torpedoes and air-to-sea missiles) as well as the command and control and weapon deployment systems, reinforcements of the fuselage to enable operations at low altitude and higher lateral acceleration loads. The US Navy took over its 100th Poseidon in May 2020 after putting the first into service in 2013. It is used in Norway and the UK. In addition, Australia, India, New Zealand and South Korea are customers of the P-8 Poseidon.
The news from Washington can help the federal government with the intention to continue uninterrupted with the decommissioning of the P-3C Orion - probably by the year 2025 - to have a new weapon system available. The Federal Government expressed this intention in a response to a small question from the FDP parliamentary group in the German Bundestag on September 23, 2020.
With the elimination of the P3-C Orion, a capability gap would arise
Der Schritt, die Modernisierung der P3-C Orion abzubrechen, wurde notwendig, da die Kosten aus dem Ruder gelaufen sind, wie der Bundesrechnungshof 2019 rügte. Folgerichtig wurde im Juni 2020 entschieden, die 2004 als Schnäppchen erworbenen Maschinen schon 2025 – und nicht, wie geplant, erst 2035 – außer Dienst zu stellen. Gleichzeitig wurde die Suche nach einer Übergangslösung eingeleitet. Denn auf die Seefernaufklärung und die Fähigkeit zur weitreichenden U-Boot-Jagd aus der Luft kann Deutschland nicht verzichten. Um sicherheitspolitische Entscheidungen treffen zu können – von der politischen bis zur taktischen Ebene -, ist national wie auch im Bündnis ein umfassendes und zuverlässiges maritimes Lagebild erforderlich. Der Seefernaufklärer trägt dazu bei. Maritime Aufklärung und Überwachung haben bei Planungen in der Allianz eine hohe Priorität. Auch muss die Fähigkeit, die U-Boot-Jagd sowohl bei der Landes- wie der Bündnisverteidigung intensiviert werden. Angesichts der Bedrohungsanalyse, in der Russland aufgrund seiner politischen Positionierung und seiner militärischen Fähigkeiten eine maßgebliche Rolle spielt, wäre die Aufgabe der Fähigkeiten nicht plausibel.
Auch aus europäischem Blickwinkel ist die Fähigkeit zur U-Boot-Jagd unverzichtbar. Partner wie Finnland und Schweden reagieren auf die Bedrohungslage mit einer Erhöhung ihrer Verteidigungsbudgets. Schweden hat erst kürzlich die allgemeine Wehrpflicht wieder eingeführt. In Dänemark kamen im Februar 2021 Regierung und die anderen im Folketing, dem dänischen Parlament, vertretenen Parteien überein, die dänischen Verteidigungsfähigkeiten "zur Überwachung und Kontrolle der ständig wachsenden Aktivitäten" in der Arktis und im Nordatlantik "erheblich zu stärken". Hierzu sollen 202 Millionen Euro aufgebracht werden und zusätzlich 40 Millionen Euro für die laufenden jährlichen Kosten.
Die Fähigkeit zur Seefernaufklärung ergibt sich nicht zwingend aus der Bedrohungsanalyse. Mit ihren Möglichkeiten zur weiträumigen Aufklärung erweitern die Flugzeuge den Baukasten maritimer Seekriegsmittel. Angesichts der kleiner gewordenen Flotte ermöglichen Seefernaufklärer die deutsche Teilnahme an internationalen Operationen zur See. Dies haben die P3-C Orion in der Vergangenheit mit ihren Beiträgen bei den EU-Missionen Irini und bei Atalanta unter Beweis gestellt. Dennoch fehlt Deutschland bei manchem internationalen Engagement: Bei EMASOH, der europäischen Initiative für maritime Sicherheit um die Straße von Hormus sowie bei der Eindämmung der Piraterie im Golf von Guinea, um nur zwei Beispiele zu nennen, ist Deutschland nicht beteiligt.
"Reboot symbol" - required in all directions
The basically good news from the US comes a few days after the agreement between Washington and Brussels to suspend the punitive tariffs that were mutually imposed on subsidies for Airbus and Boeing for the next four months. In the past, the World Trade Organization had repeatedly criticized the illegal subsidies running into billions. In 2019, it allowed the US to impose punitive tariffs on imports from the EU. In 2020 the EU was allowed to burden imports from the USA.
Frankreich befürchtet nun, Deutschland sei im Begriff, das geplante gemeinsame Patrouillenflugzeugprojekt zu torpedieren. Angesichts der Unstimmigkeiten bei FCAS (Future Combat Air System) und bei der gemeinsamen Panzerplanung könnte auch das dritte deutsch-französische Leuchtturmprojekt MAWS (Maritime Airborne Warfare System) ins Schlingern geraten. Ab 2030 sollen die deutschen und französischen Seepatrouillenflugzeuge durch das gemeinsame Projekt ersetzt werden. Eine Tageszeitung interpretiert den deutschen Kauf in den USA dahin gehend, dass Berlin Paris den Rücken zugedreht und sich nun für eine Zusammenarbeit mit den USA entschieden habe. Ein Indiz für diese Spekulation ist auch, dass das Projekt beim deutsch-französischen Verteidigungsrat am 5. Februar 2021 gar nicht erwähnt wurde. Dies wurde in Frankreich sehr wohl vermerkt.
MAWS zielt darauf ab, einen Nachfolger für die 22 ATL-2 der französischen Marine und die acht Lockheed P-3C Orions der deutschen Marineflieger zu finden. Der Zulauf der deutschen MAWS ist ab dem Jahr 2032 beabsichtigt, wie die Bundesregierung in der zitierten Antwort auf eine Parlamentsanfrage mitteilte.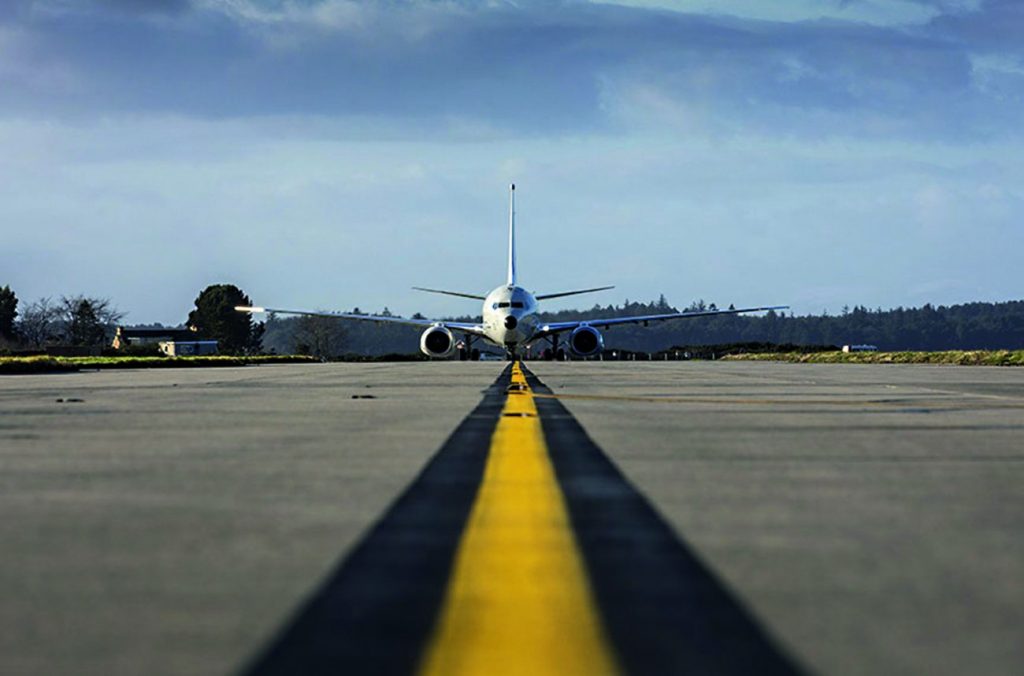 There are currently no reliable indications of the financing of the interim solution. For the budget year 2021, the Ministry of Defense has a budget of 1.154 billion euros in title 554 13 032 for the procurement of airplanes, missiles ... and other aeronautical equipment. This peoject doesn't seem to be planned. Hopes must therefore rest on the negotiations between the Bendlerblock and the Ministry of Finance for the further development of the defense budget. Necessary studies for the project are also not covered. Unlike FCAS and MGCS (Main Ground Combat System), MWAS is not one of the main focuses of budget chapter 1404 - Defense research, development and testing. It is also unclear how the investigations that have already been initiated will be dealt with.
The armaments report of the federal government of December 2020 stated that two options should be further considered in an economic feasibility study: On the one hand the Boeing P-8A Poseidon and on the other hand the RAS 72 MPA. The latter is a militarized ATR 72, a regional airliner made in France and Italy (Avions de Transport Régional).
Mit der möglichen Entscheidung für eine US-Interimslösung sendet Berlin ein klares Zeichen über den Atlantik. Der Weg dürfte wegen des sich abzeichnenden Ende des Subventionsstreits frei sein. Gleichzeitig darf nun, soll der deutsch-französischen Lokomotive nicht schon bei der Anfahrt der Dampf ausgehen, ein Signal an die Seine nicht fehlen. Im deutschen Verständnis hat die Interimsbeschaffung keine Auswirkungen auf das deutsch-französische Projekt MAWS. Dies gälte es, gegebenenfalls mit der haushälterischen Verankerung der Studie zu untermauern, heißt es in der erwähnten Antwort auf die Parlamentsanfrage. Die Kritik, sich nicht europäisch genug zu verhalten, wird man einstecken müssen. Andererseits hatte Airbus im Modernisierungsvorhaben der P3-C Orion seine Chancen nicht genutzt. Und mit Blick auf die Bewaffnung könnten auch europäische Hersteller ihre Duftmarken setzen. Deutsche Zulieferer sind an der P-8A Poseidon beteiligt- unter anderem die Aircraft Philipp Group, Karlsruhe, sowie die Aljo Aluminium-Bau Jonuscheit GmBH, Berne.
Hans Uwe Mergener