Trucks are one of the basic requirements for mobile operations in the armed forces. The supply of bulk and individual consumer goods as well as spare parts and, to an increasing extent, the provision of functionaries right up to the place of use is inconceivable without trucks. The safe and sustained operation of combat vehicles, aircraft and ships depends on the support of trucks.
In its concept for land mobility, the Bundeswehr has set qualitative specifications in the fields of protection, automation, functionality and fuel resilience and has determined the overall scope for the different vehicle classes with payloads between 0.5 tons and 100 tons. The vehicles are provided in two categories: commercial trucks, which the mobility service provider of the Bundeswehr, BwFuhrParkservice GmbH (BwFPS), leases for a long time or for a limited period of time, and militarized trucks that are procured by the Bundeswehr itself. The different channels complement each other in order to realize the necessary procurement volumes for trucks.
Commercially available trucks - configured according to the requirements of the Bundeswehr - are procured by the BwFPS in coordination with the Federal Office for Equipment, Information Technology and Use of the Bundeswehr. If military adjustments are necessary to a limited extent (e.g. weapon and equipment carriers, paint, hardening for off-road use), the vehicles are designated as commercially available with special military equipment (hümS).
In principle, these vehicles should be able to be registered without the use of special permits according to Section 70 (4) StVZO. This enables the trucks to be resold on the civil European market after the armed forces-specific replacement date has been reached.
For the rural mobility system, the Bundeswehr has determined the conceptual need for wheeled vehicles for the capability profile to be around 67,000 vehicles by 2027.
This includes 16,500 trucks with protected and 16,000 trucks with unprotected driver's cabs in the operational and supply responsibility of the armed forces / military organizational areas. These vehicles are listed in the material requirements of the departments and are therefore considered "quantity-oriented". The associated procurement projects are presented in detail below. 8,400 hümS and 7,300 hü trucks of the commercial vehicles in the operational and supply responsibility of the BwFPS are also managed on a quantity-oriented basis.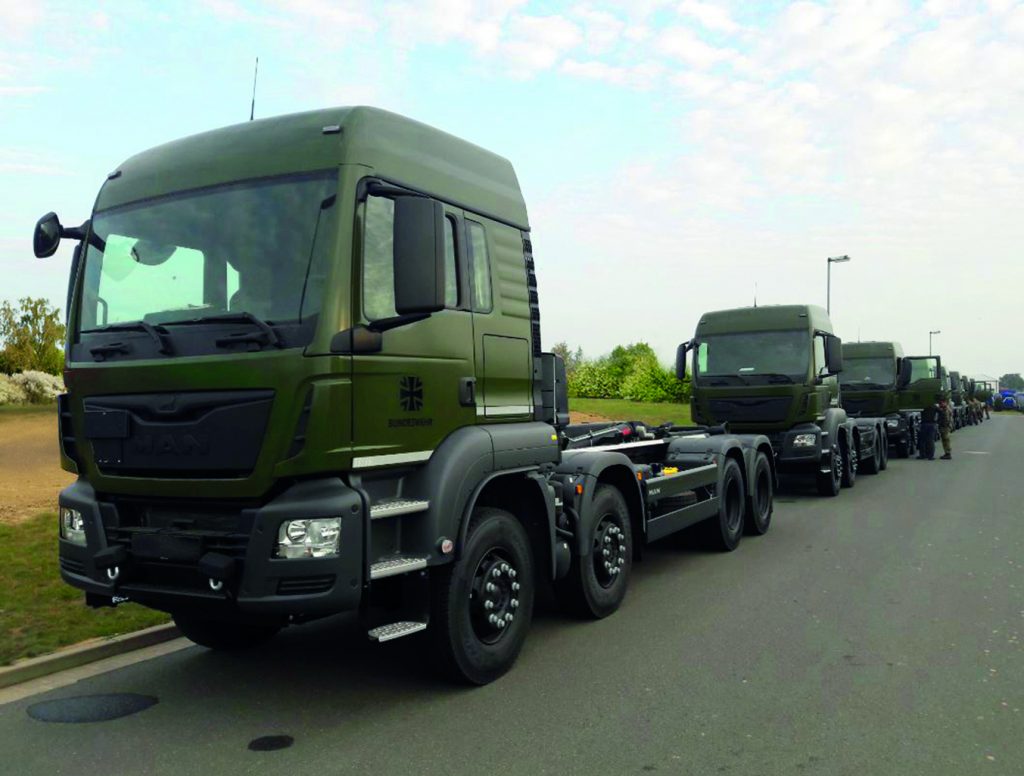 18,800 commercial trucks are procured in order to satisfy the troops' specific mobility needs, which cannot be covered with service-related vehicles.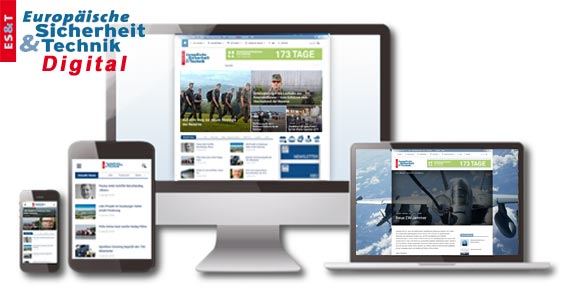 Enjoy the premium content and other benefits ofESUT Digital:
Access to all online content
Comprehensive search in the news archive
Customizable news area
Backgrounds, analyzes and technical articles completely and exclusively from the European security and technology and the defense reports
Current news from the categories Industry / Internal Security / International / Land / Air / Politics / Armaments / Sea / Armed Forces and much more.