Nowadays satellites are exposed to ever greater dangers. In particular, the risk of collision with space debris or other active satellites has increased significantly in recent years. According to studies, today around one million objects larger than one centimeter from more than 60 years of space history orbit the earth. How can one counter this growing danger?
With collision speeds of more than 50,000 km / h, active satellites can not only be severely damaged or even destroyed in a collision - many other uncontrollable scrap particles are created, which in turn increase the risk of collision for other objects. The greatest challenge here is the exponentially increasing dwell time of the objects with the height of the orbit, since effective means for the active disposal of space debris do not yet exist and these decades up to centuries (at 1,000 km height approx. 1,000 years) and above a certain height even remain forever. This not only poses a great danger for each individual satellite, but also fundamentally jeopardizes the future use of all near-Earth space.
The trend towards the commercialization of space and the use of mega-constellations, such as the Starlink satellite network of the SpaceX company, for global Internet use, represents a further aggravation of the situation. These constellations of private-sector actors consist of hundreds, in some projects even several thousand satellites, which are to be brought into near-earth orbit in the future. The already highly frequented orbits are filled with additional objects, which further increases the risk of collision.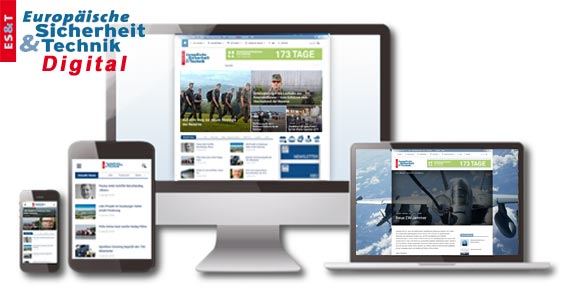 Enjoy the premium content and other benefits ofESUT Digital:
Access to all online content
Comprehensive search in the news archive
Customizable news area
Backgrounds, analyzes and technical articles completely and exclusively from the European security and technology and the defense reports
Current news from the categories Industry / Internal Security / International / Land / Air / Politics / Armaments / Sea / Armed Forces and much more.