While the corona pandemic is affecting Vincorion's business in the short term, delays and possible cancellations in large German armaments projects could have a negative impact on the specialist for mechatronic products and solutions in the longer term.
"It would of course help us if the many large procurement projects that are outstanding also come," says Stefan Stenzel, who heads Vincorion as Executive Vice President, in an interview with ES&T.
Tranche 4 of the Eurofighter has now been ordered with a delay of one year, but the order for Tranche 5 of the fighter is still pending. "However, they should have been commissioned to take advantage of cost advantages and to stabilize employment," says Stenzel.
The procurement of the tactical air defense system (TLVS), the procedure for the heavy transport helicopter and the commissioning of a second batch of the Puma armored personnel carrier are also still open. In all of these projects, Vincorion has
shares, explains the managing director, who also sits on the Executive Management Committee of Vincorion's parent company Jenoptik. "If a 30 million business is postponed by a year or even two years, then that is difficult for a medium-sized company to compensate," he emphasizes. "That is why it would be of inestimable value for planning, if these large-scale projects were awarded more reliably and on a long-term basis."
Stenzel observes that more and more participants are leaving the German arms market, migrating abroad or entering into partnerships there in order to make themselves more independent of the volatile market in this country. "This means that the German arms industry is eroding and is no longer available for a European security and defense policy," he describes the situation.
"From my point of view, this is in stark contrast to the desired major European projects. Because they can only be European if the German arms industry also participates. Unless you want to get them abroad right away. "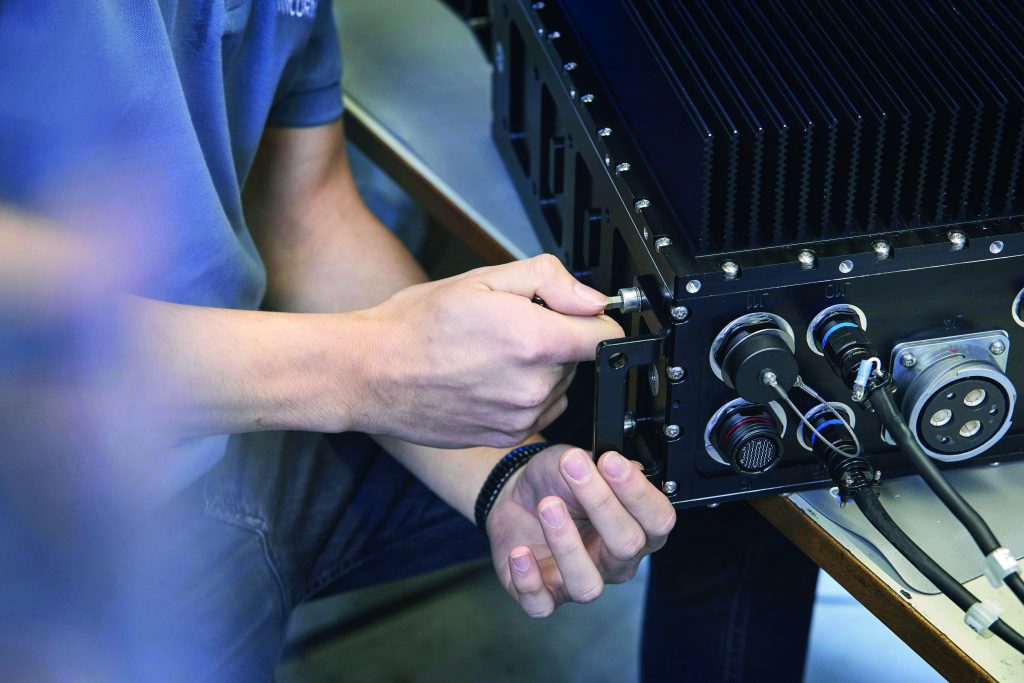 Stenzel refers to the Franco-German Main Ground Combat System (MGCS) and Future Combat Air System (FCAS) projects. In his opinion, these are important and strategically correct projects in which Vincorion would like to participate. "While we at FCAS perceive that the French are outperforming us when it comes to filling positions and investing in the project", Germany as the lead nation at MGCS does not express itself as powerfully. "This is where German politicians are called upon to vigorously represent our interests," emphasizes the manager.
He sees signals that the project structure is not yet productive. "We are concerned that the MGCS project will not be brought to a successful end." Vincorion is very interested in the success, as the company wants to get involved.
"With the MGCS, we will be able to make a good contribution to the energy system, as we are already supplying the 170 kW high-voltage energy system in the Puma," says Stenzel. According to the Vincorion boss, the future battle tank will have to have an energy system, unlike the Leopard. "As Vincorion, we are the only manufacturer in the world that has a series-production device in the field that is built into 350 Puma tanks."
According to Stenzel, the special thing about the Vincorion concept is a starter generator on the drive axle, which is extremely compact and delivers 170 kW. "We can already realize up to 500 kW - that is a small combined heat and power plant - for military vehicles today."
Since Vincorion supplied the weapon stabilization systems for the Leopard and Puma, Stenzel also sees good opportunities for his company at MGCS in this technology area. "With the FCAS, we would certainly be able to make a contribution when it comes to energy supply. We believe that the next aircraft will have a high-voltage energy system. "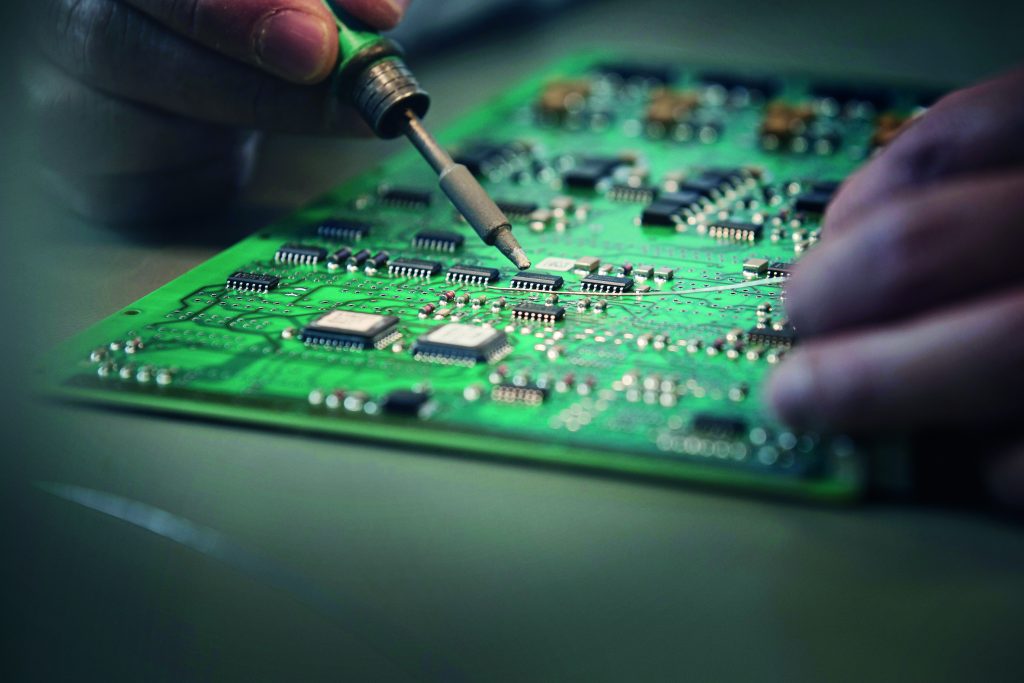 The manager expects politicians to "think bigger" and that Germany waives its say in the other weapon platforms in favor of assuming European system responsibility for one weapons platform. "Some build the aircraft, others the tanks, the third the ships, someone the submarines - maybe all together the C4I", is how he describes his approach. But the fact that everyone does everything could only be an intermediate step.
Vincorion also supplies key components of the power system for Raytheon's Patriot air defense system. In particular because of the Patriot business, the company wants to strengthen its presence in the USA. "In order to be able to serve American customers more flexibly from our existing location in El Paso," explains Stenzel.
Although Vincorion has worked with Raytheon for years, the company would also act as a subcontractor on the TLVS project being promoted by MBDA Germany and Lockheed Martin. "We don't see any contradiction in this - on the contrary, we believe that both sides benefit if someone who has 30 years of experience develops a new energy system."
According to its own information, the Jenoptik subsidiary is constantly developing its technology and is relying on current technology trends such as hybridization. For example, the company, headquartered in Wedel, has designed a hybrid auxiliary power unit (APU) for the Patriot system, which uses supercapacitors for power peaks and is used by the rocket launchers. This means that diesel consumption and maintenance costs can be massively reduced.
The company also produces APUs for use in tanks. According to Stenzel, the energy is increasingly required for customers such as air conditioning and cooling systems, communication equipment or active armoring.
As a supplier to foreign customers, Vincorion depends on reliable export controls. But here Stenzel sees a problem: "We need to be able to plan export permits. We almost prefer that there is a clear yes or no than that there is a dependency on daily events. "The Vincorion boss admits that armament is an" extremely political business "and that politics take precedence. "As an industry you then need framework conditions. If they keep shifting, then it's a real challenge. "
The number of countries that can be supplied from Germany has been restricted in recent years. The result is that many foreign system houses are deliberately equipping their platforms with "german free" and are no longer planning to work with German suppliers. Because of this political narrowing, Vincorion is focusing its sales efforts on NATO countries.
Due to the low starting base caused by Corana, Vincorion manager Stenzel expects high growth potential for civil aviation. He also sees great opportunities in the area of ​​maintenance, repair and overhaul (MRO). Among other things, because procurements are postponed and existing platforms are used longer. The spare parts and repair business is picking up accordingly.
"We want to systematically expand this in the future - also for the products of possible cooperation partners", announced Stenzel. Vincorion is currently preparing the maintenance of a dipping sonar from another manufacturer for the armed forces of a European NATO nation. Such maintenance is also being sought for another European country. With more than 120 customer service specialists, the company sees itself as the ideal partner for foreign system houses if they want to offer MRO services in Germany.
"We will increasingly equip our products with sensors in order to be able to record usage data," says the manager. This has the advantage of being able to offer predictive maintenance services. Products should also be proactively developed by analyzing the data. "We call this customer service 4.0 here because we believe that there will also be a digitization boost in customer service."
The company also sees growth potential in mobile energy management and control systems. One example is the energy supply for field camps. Vincorion, for example, wants to apply for the pending tender for a field camp together with a consortium of four German companies - Elektroniksystem- und Logistik-GmbH (ESG), Kärcher Futuretech, Drehtainer and Vincorion. "What we do for camps, we can also do for other mobile applications," says Stenzel.
"We have had a very high R&D quota in recent years and have invested in new product developments that we want to materialize in the coming years," says Stenzel, summarizing the development. Among other things, Vincorion is working on silicon carbide technology in order to achieve higher current conductivity for military applications with lower material densities. The company cooperates with the University of Hamburg and the Kiel University of Applied Sciences.
Jenoptik had planned to sell its daughter Vincorion by the beginning of the year, but then canceled the proceedings. "We feel at home in the Jenoptik group and have established ourselves as an independent brand over the past two years. That helped us to convey to our customers more clearly what we stand for: for mechatronic solutions, "says Stenzel, describing the current situation. Otherwise Jenoptik is a broad-based group that can offer a home.
In 2019, Vincorion employed around 760 people - with a share of around 30 percent in civil and 70 percent in military business - and achieved a turnover of 165 million euros. Last year, the company had to make short-time work at both the Wedel and Essen locations due to the corona effects on the aviation business. That could have been restricted at the end of the year, says Stenzel. "But it cannot be ruled out that we will have to go into short-time work again next year."
Lars Hoffmann