With the adoption of the federal budget for 2021, the Bundestag made further funds available for the Bundeswehr to improve the material equipment of the German armed forces. One system for which Parliament has approved the necessary funds is the Sea Tiger on-board helicopter.
The procurement contract approved by the Budget Committee amounts to 2.7 billion euros. 31 machines will be procured, which according to the 25 million euro template are designated as multi-role frigate helicopters (MRFH).
In August 2019, the selection decision for the Navy's new on-board helicopter was made. From 2025, the Sea Tiger NH90 variant is to replace the Sea Lynx Mk 88A, which has been in use in the Navy since 1981. The NH90 was originally designed as a base helicopter at the request of the European nations, which has a modular structure and is offered in the versions tactical transport helicopter (TTH) and NATO frigate helicopter (NFH). The NATO Frigate Helicopter is used in the French and Spanish navies as a caiman and also in the navies of Belgium, Italy, the Netherlands, Norway and Australia (there as a taipan). In Australia, the Navy uses six machines from a pool of 46 of the Australian Army in a kind of timeshare.
Both helicopter versions (TTH and NFH) are basically identical in terms of technology, but differ greatly in terms of their mission equipment. The NH90 NFH also serves as the basis for the Sea Lion, the successor to the Sea King. The use of the NH90 variant Sea Tiger allows the Navy to create synergies in training, logistics and maintenance. Even with the staff. In addition, there are "common armed forces" in procedures and in logistical and technical solutions. Internationally, opportunities for the exchange of experience and know-how and even cooperation are opening up.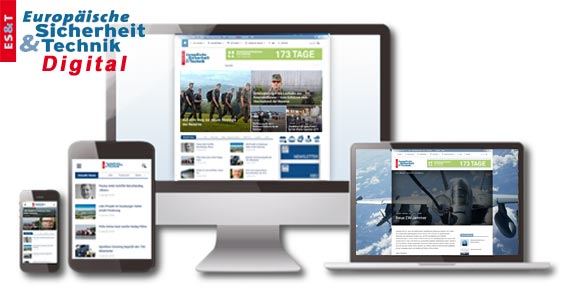 Enjoy the premium content and other benefits ofESUT Digital:
Access to all online content
Comprehensive search in the news archive
Customizable news area
Backgrounds, analyzes and technical articles completely and exclusively from the European security and technology and the defense reports
Current news from the categories Industry / Internal Security / International / Land / Air / Politics / Armaments / Sea / Armed Forces and much more.