Interview with the president of the German Army Association, retired major general Wolfgang Köpke
ES & T: The Förderkreis Deutsches Heer was able to look back on its 25th anniversary last year. Which major successes of the sponsorship group would you highlight?
Köpke: Yes, in fact, the German Army Support Group has been in existence for over 25 years. It was founded on October 11, 1995 in Bonn and in the following years has developed very quickly into an established information and communication platform on the side of the German Army. With currently almost 1,000 members from the parliamentary sector, the Bundeswehr and the defense technology industry, we are committed to the security and defense policy issues of our country, modern, complete equipment, especially for the German Army and its soldiers, and what we believe to be mandatory necessary efficient national industrial base. The work of the support group in these more than 25 years has been target-oriented and successful. During this time, our armed forces have changed fundamentally overall. It was necessary to adjust to this again and again. However, at no point did we fully achieve our goals. In view of the extremely dynamic change in all areas of life, conflicting interests and limited resources, from my point of view this is not at all surprising.
ES & T: Which goals have you not (yet) achieved?
Köpke: As already said: none of the set goals, which by the way have remained fundamentally unchanged since the foundation of the association, we have actually fully achieved.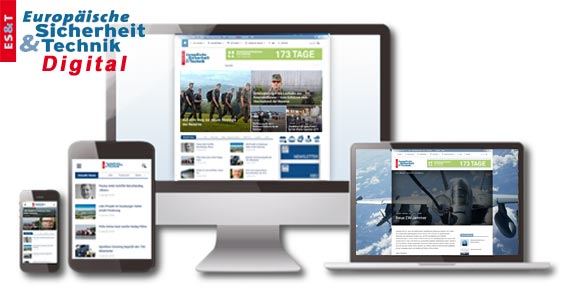 Enjoy the premium content and other benefits ofESUT Digital:
Access to all online content
Comprehensive search in the news archive
Customizable news area
Backgrounds, analyzes and technical articles completely and exclusively from the European security and technology and the defense reports
Current news from the categories Industry / Internal Security / International / Land / Air / Politics / Armaments / Sea / Armed Forces and much more.