Department S is responsible for matters relating to the implementation and use of ships and boats of the Navy, the marine-specific land, communication and training systems and other marine-specific equipment. She looks after the units from the first phases of implementation to retirement.
Department S consists of a total of seven groups with different main tasks as well as a department staff and department controlling. In terms of organization, four project groups are dedicated to the floating units: S3: frigates and corvettes, S4: mine defense, underwater weapon systems and sensors, S5: support units, surface sensors, auxiliary ships and support systems, S7: submarines.
In addition to the project groups, Department S has three other specialist groups that support the projects: S1: Business / Technology, S2: Business / Law, S6: Naval Command Systems.
In addition to the specialist tasks, the S6 group is also responsible for project management of the land facilities and training facilities and checks the IT, operational and functional security for software and hardware in the command and weapon deployment systems. In order to better meet the increasing challenges in the area of ​​use, the position of the deputy head of department and representative for use has been set up in the lake department.
The current status of selected projects in the Sea Department is presented below.
Elimination of obsolescence of the long-range sensor and expansion of the F124 capabilities in air defense
With the three class 124 frigates, the German Navy operates ships specially designed for association air defense and joint air defense. The main sensor for building a spacious air situation picture is the airspace
SMART-L surveillance radar, which is, however, affected by considerable obsolescence.
The main goal of the project is to maintain the airspace surveillance capability.
In addition, the frigate should be enabled to make a contribution to NATO Ballistic Missile Defense (BMD) in the areas of early warning and targeting that is appropriate to the German leadership role in the Air and Missile Defense cluster.
The realization takes place in two stages.
Stage 1 includes the elimination of obsolescence through the procurement and integration of a new wide-range sensor in the class F124 frigates. To minimize risk, in addition to the three ship systems, a test, reference and training system (TRA) will be set up at the marine technology school in Parow, which will later also serve as a training system for maintenance training. The first tests and verifications of the long-range sensor in conjunction with a derivative of the Combat Direction System F124 will also take place at the TRA.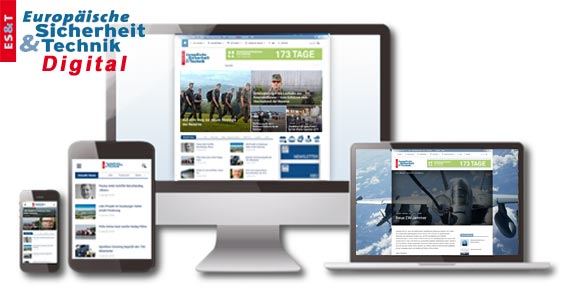 Enjoy the premium content and other benefits ofESUT Digital:
Access to all online content
Comprehensive search in the news archive
Customizable news area
Backgrounds, analyzes and technical articles completely and exclusively from the European security and technology and the defense reports
Current news from the categories Industry / Internal Security / International / Land / Air / Politics / Armaments / Sea / Armed Forces and much more.