The future of the attack helicopter in the Bundeswehr
André Forkert
The way was actually mapped out: the current Tiger combat helicopter will be driven by a Successor model named Tiger Mk III replaced. Mk III is the approach of a mid-life upgrade and should make the Tiger operational for the next decades and for the battlefield of tomorrow.
The focus of this upgrade is on renewing and expanding the avionics and weapon systems. With these improvements, the tiger will clear up better, fight more effectively and be permanently involved in the digital battlefield. The capabilities of the Tiger Mk III will be superior to those of its competitors, according to the manufacturer Airbus.
But on closer inspection, a lot is not clear or can currently be planned. No budgeting has yet been set for the next steps and the availability of the current fleet is still not satisfactory. This is mainly about the technology, its susceptibility, the complex maintenance and the low availability.
The current tiger
The Tiger combat helicopter is an international project, the Mk III is a PESCO (Permanent Structured Cooperation) project. These projects are intended to be lighthouse projects for greater cooperation between the European Union and can therefore be co-financed through the European Defense Fund. A total of 185 systems were ordered from the Tiger, all of which have been delivered. France received 71, thereof 31 in the configuration HAD (Hélicoptère d'Appui et Destruction; support and hunting helicopters) and 40 HAP (Hélicoptère d'Appui et Protection; support and escort helicopters), Germany 68, Spain 24 (thereof 18 as HAD and 6 as HAP) and Australia 22 in the Armed Reconnaissance Helicopter (ARH) variant. Australia made the decision a long time ago to replace the Tiger in the foreseeable future.
Germany has 51 machines. Due to age and also due to flight
accidents, delivered machines have already been taken out of service. Twelve machines have so far been upgraded to the ASGARD-F (Afghanistan Stabilization German Army Rapid Deployment-Full) equipment level. In the meantime, it has been decided that the entire fleet will be upgraded to ASGARD. Therefore 39 still have to be converted.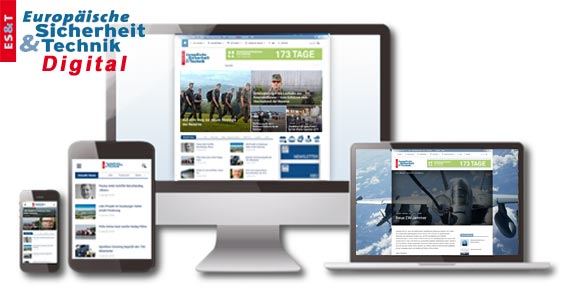 Enjoy the premium content and other benefits ofESUT Digital:
Access to all online content
Comprehensive search in the news archive
Customizable news area
Backgrounds, analyzes and technical articles completely and exclusively from the European security and technology and the defense reports
Current news from the categories Industry / Internal Security / International / Land / Air / Politics / Armaments / Sea / Armed Forces and much more.