The Australian Department of Defense recently published its latest Defense Strategic Update (DSU) and the associated Armed Forces Structure Plan 2020 (FSP).
The update illustrates a fairly radical shift in Australia's strategic policy framework and signals a greater reorientation towards the immediate region of Australia. The update outlines a departure from its newer, Middle East-focused operational focus overseas and explicitly declares "Australia's ability and willingness to project military might and deter action against us." Indeed, the DSU 2020 is reviewing the Defense White Paper (DWP) of 2016 identified drivers of change and found that they have accelerated faster than originally thought. For example, a key forecast in the updated White Paper states that in a regional environment of increasing strategic competition, the introduction of more powerful military systems made possible by technological change, and the increasingly aggressive use of various gray zone tactics to force states below the threshold for a conventional military response is. "
Als Reaktion auf das sich verschlechternde regionale Sicherheitsumfeld, das in der Juli-Aktualisierung skizziert wurde, kündigte der australische Premierminister Scott Morrison am 30. Juni eine erhebliche Erhöhung der Verteidigungsausgaben in den kommenden zehn Jahren an. Die Verpflichtung zum Erwerb neuer und aktualisierter Fähigkeiten im Verteidigungsbereich in Höhe von rund 270 Milliarden Australischen Dollar (AUD, ca. 167 Milliarden Euro) in den kommenden zehn Jahren kann als eine aggressivere Verteidigungsstrategie interpretiert werden, die Australien als Abschreckung für zunehmend durchsetzungsfähige regionale Mächte und zur Ausrüstung der australischen Streitkräfte (Australian Defence Force, ADF) zur Bewältigung einer Reihe von Sicherheitsbedrohungen verfolgt, die Australiens künftige Interessen infrage stellen könnten. Tatsächlich ist der größte Teil dieser angekündigten Finanzierung bereits seit geraumer Zeit geplant. Viele große Beschaffungsprogramme sind bereits im Gange oder in Vorbereitung, wie z.B. SEA 1000 für zwölf neue U-Boote der Angriffsklasse, LAND 400 für eine neue Flotte gepanzerter Kampffahrzeuge der nächsten Generation und AIR 6000 2A/B für die Anschaffung von mindestens 72 neuen F-35A-Kampfflugzeugen. In der DSU finden sich jedoch mehrere beispiellose neue Ankündigungen, wobei die australische Regierung zahlreiche Investitionen in den Erwerb der neuesten aufkommenden Technologien, Waffen und Raketenabwehrsysteme tätigen wird, die die strategischen Abschreckungs- und Angriffsfähigkeiten Australiens stärken sollen.
Latest emerging technologies and advanced weapon systems
The 2020 Armed Forces Structural Plan will allow significant investment in new platforms and emerging technologies to ensure that the plan is adaptable to the new opportunities and challenges posed by the introduction of new technology and gray area tactics in its immediate neighborhood.
For example, Australia will now acquire AGM-158C (Long Range Anti-Ship Missile, LRASM) worth A $ 1.47 billion from the US Navy with the purchase of up to 200 long-range anti-ship missiles. These missiles have a range of more than 370 km and are a significant improvement over the current AGM-84 Harpoon anti-ship missiles with turbojet propulsion of the 1980s, which have a range of only 124 km.
In addition, Australia will spend up to A $ 9.3 billion on research and development of high-speed long-range missiles and potential hypersonic weapons over the next two decades. This fulfills the ADF's growing desire for stronger deterrent capabilities. Up to nearly A $ 10 billion will be invested in air-to-ground and air-to-air weapons and the acquisition of airborne weapons capabilities over the next 15 years. This is in addition to the ongoing LAND 19 Phase 7B program to acquire a $ 1.5 billion ground-based short-range air defense system currently being supplied by prime contractor Raytheon Australia. Spending approximately A $ 16 billion to A $ 25 billion on maritime guided missiles and land-based anti-ship missiles is planned over the next decade.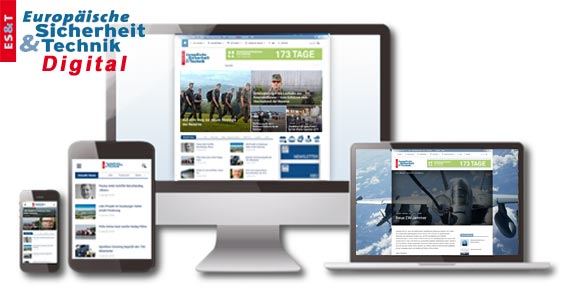 Enjoy the premium content and other benefits ofESUT Digital:
Access to all online content
Comprehensive search in the news archive
Customizable news area
Backgrounds, analyzes and technical articles completely and exclusively from the European security and technology and the defense reports
Current news from the categories Industry / Internal Security / International / Land / Air / Politics / Armaments / Sea / Armed Forces and much more.