On September 29, 2020, the Federal Ministry of Defense canceled the award procedure for the heavy transport helicopter because the project could not be implemented under the existing requirements within the planned financial framework. By the end of the year it should be determined how the demand could be met. A solution without major interventions in essential parameters of the previous project is hardly conceivable.
The "Heavy Transport Helicopter" (STH) project is intended to maintain the capabilities currently provided with the CH-53G fleet under future conditions and also to enable capabilities to support special forces to be expanded and capabilities for armed repatriation (Combat Search and Rescue, CSAR).
The catalog of quality requirements that the new helicopter is supposed to meet is extensive and very complex. The core requirements in terms of payload (ten tons as internal or external load), range (125 nautical miles with an internal load of eight tons and the option for air refueling) and speed (minimum travel speed of 120 knots true airspeed with maximum take off weight and International Standard Atmosphere- Conditions) can only be met by a helicopter that is larger and more powerful than today's variants of the CH-53G. In addition, there are further requirements which, among other things, are intended to enable approval, interoperability with other weapon systems of the Bundeswehr, logistical support and the further development of the system according to the Bundeswehr's ideas.
The quantitative requirements are based on a fleet performance based on certain scenarios, which is intended to avoid restricting competition by specifying a specific number to be procured. According to the armaments report from June 2019, assured coverage of all skills requires the purchase of 45 to 60 helicopters.
The timely implementation of the project has priority in order to be able to provide the capabilities previously provided by the CH-53G fleet as well as the additional capabilities required before the helicopters reach the end of their useful life (2030 maximum).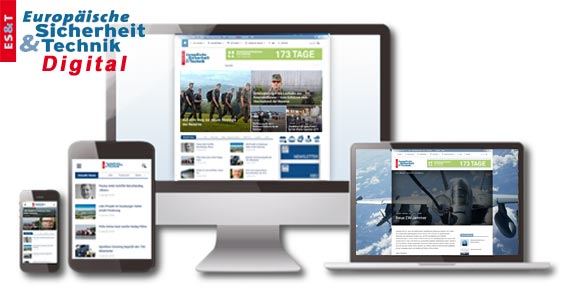 Enjoy the premium content and other benefits ofESUT Digital:
Access to all online content
Comprehensive search in the news archive
Customizable news area
Backgrounds, analyzes and technical articles completely and exclusively from the European security and technology and the defense reports
Current news from the categories Industry / Internal Security / International / Land / Air / Politics / Armaments / Sea / Armed Forces and much more.