Security policy is always on the move. It has to react continuously to the fact that the security environment is constantly changing. The Czech government is looking particularly at the Central and Eastern Europe region and is adapting its defense strategy and capabilities to new and emerging threats and challenges. The country is investing heavily in the process of technical modernization of its armed forces in order to improve their efficiency and prepare them for use in modern scenarios.
The Government of the Czech Republic has described and drawn conclusions about the regional and global environment in a number of documents and declarations of principle adopted in recent years. The Czech Ministry of Defense wants to address the "long-term prospects for defense 2035" in this way:
Diversified and unbalanced distribution of political power, economic potential and military capabilities around the globe,
Globalization of economy and information,
Climate change combined with unequal technological and demographic developments,
improved mobility and a high population density,
moderne Informations- und Kommunikationstechnologien,
more frequent use of hybrid methods on the battlefield instead of regular armed forces,
advanced technologies (e.g. information, nano and biotechnologies, artificial intelligence, 3D printing),
growing dependence on information technology, which leads to vulnerability to cyber attacks.
In order to properly respond to these challenges and effectively combat them, the Government of the Czech Republic sets a number of goals and capacities that it intends to achieve: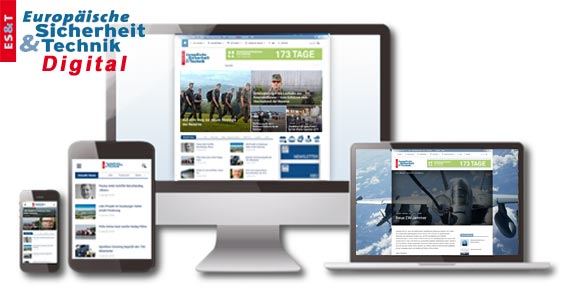 Enjoy the premium content and other benefits ofESUT Digital:
Access to all online content
Comprehensive search in the news archive
Customizable news area
Backgrounds, analyzes and technical articles completely and exclusively from the European security and technology and the defense reports
Current news from the categories Industry / Internal Security / International / Land / Air / Politics / Armaments / Sea / Armed Forces and much more.