In the past few years, the long-established company TELEFUNKEN RACOMS, together with Elbit Systems, has seen strong growth in the background. The company has been a wholly-owned, independent subsidiary of Elbit Systems since 2007. With the company's own product portfolio and the jointly developed products, both development and production in Germany could be expanded further. Today's activities have long since extended beyond the market segments originally served and the initial product range.
Thomas Nutzel, CEO Elbit Systems Germany, emphasizes how important it is that the Ulm company generates its added value here in Germany and continues to operate fully autonomously.
"The change of name gives us a clear perspective for sustainable growth. We will use the opportunity to convince our customers with increased innovative strength, a considerable gain in competence and, ultimately, a more attractive range of products, "says Thomas Vorteilel.
With the change of name to Elbit Systems Deutschland, TELEFUNKEN RACOMS has not only shown the bond with the parent company in the name. Rather, Elbit Systems Germany will be able to respond even more closely to customer requirements and wishes with a greater variety of products. The two newly opened offices in Berlin and Koblenz also underline this intention.
With Elbit Systems Germany we guarantee on-site support, training and customer service. Our production and repairs take place at our company headquarters in Ulm, Baden-Württemberg.
State-of-the-art sensor technology, communication technology and protection systems are incorporated into tried and tested system solutions and strengthen the capabilities of military and civilian forces in dealing with current tasks.
Communication
Elbit Systems Deutschland uses VHF / UHF and HF communication technology in all capability domains and platforms for an extensive product range. As an expert house for radio communication, we react with our products and waveforms to current security challenges in the areas of digitization
of the battlefield and interoperability between NATO partners. As a result of the change in the threat scenarios towards conventional forms of conflict, NATO troops have an increased need for information between different multinational platforms and branches of the armed forces. Our system solutions for army, navy and air force cover these requirements and are designed for information superiority with continuous and secure communication.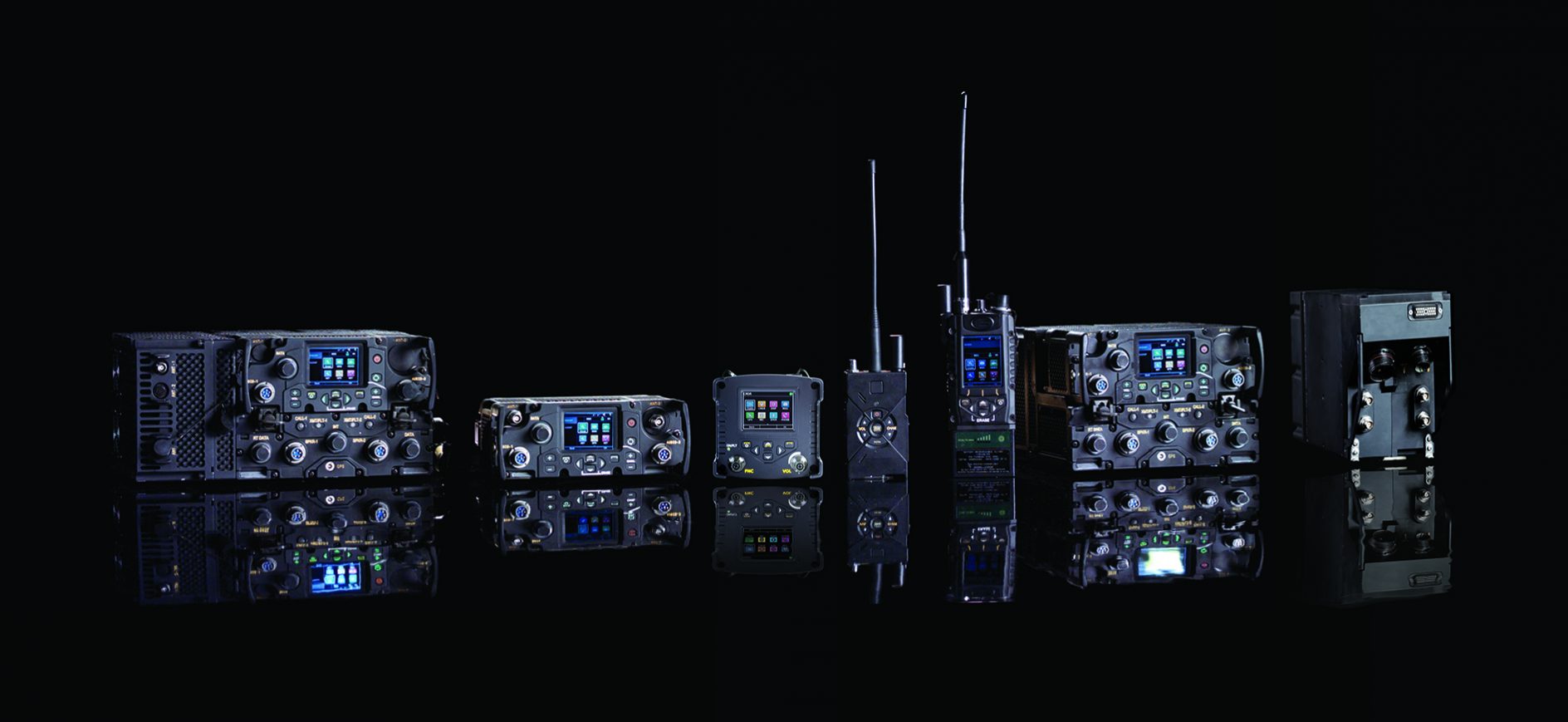 Electro-optics
The implementation of military operations in the full range of operations, in all operational areas and at any time of the day or night is an essential requirement of today's armed forces. With its image intensifier systems, Elbit Systems Germany has electro-optical systems that have already been introduced into armed forces around the world. Our wide selection of electro-optical products, from compact night vision devices to EO pods for land, water and air vehicles are used by the Bundeswehr.
C4I and Cyber
The solutions from Elbit Systems Germany cover the needs of the networked cross-unit system network through to the individual soldier. They convince through their interoperability and ensure a superior assessment of the situation. Our sensors for dismounted forces can be fully integrated into C4I systems. The systems also work independently of the existing infrastructure on the battlefield. Our soldier systems are characterized by information acquisition in real time and achieve an increased assessment of the situation by the user.
New threats to the military, police and companies are increasingly emerging from the cyber and information space. Today's security systems are often no longer a challenge for cyber attacks. Our solutions offer the operational framework as well as the associated technologies and services for the implementation and management of a future-proof cyber strategy. Elbit Systems Germany offers modular systems to strengthen cyber resilience. They include a Security Operations Center, Endpoint Detection and Response as well as SCADA shields and a training platform for defending against cyber attacks and protecting military networks.
unmanned systems
An efficient sensor-to-shooter cycle also includes the use of unmanned systems. The acquisition of image and video material is in the foreground when using unmanned aerial vehicles (UAV). The range of applications for fixed-wing aircraft and vertical take-off and landing UAVs (VTOL) includes multispectral optronic, cyber-based and acoustic monitoring on land, on water and in the air.
Protection systems
Future threat scenarios will also require protection systems for different vehicles. Our laser warning sensors have already proven themselves on various NATO platforms. The systems from Elbit Systems already protect the Challenger main battle tank in Great Britain and the Visby-class corvettes in Sweden.
Electronic warfare
In the field of electronic warfare, we offer solutions for electronic and telecommunications intelligence (SIGINT / COMINT) as well as measurement and signature intelligence (MASINT). The systems are supported by different armed forces on land, sea and air
Platforms used.
With our broad product portfolio, Elbit Systems Germany will continue to be a competent partner for modern military security challenges in the future.
Elbit Systems Deutschland GmbH & Co. KG
Eberhard-Finckh-Strasse 55,
89075 Ulm, Germany
Phone +49 731 15 53-0
Fax +49 731 15 53-112
info@elbitsystems-de.com
www.elbitsystems-de.com