The work of the site support of the Bundeswehr Service Centers (BwDLZ) is challenging. This applies, for example, when work has to be carried out on military training areas. The often very extensive and demanding terrain or nature conservation concerns are just two examples of such special features. But ammunition remains and duds are a real risk. Insidious dangers! There are now two impressive solutions for this in Torgelow and the associated Jägerbrück military training area. The Bundeswehr Service Center has now received two armored John Deere 6250R tractors. These were converted at Rheinmetall in Unterlüß.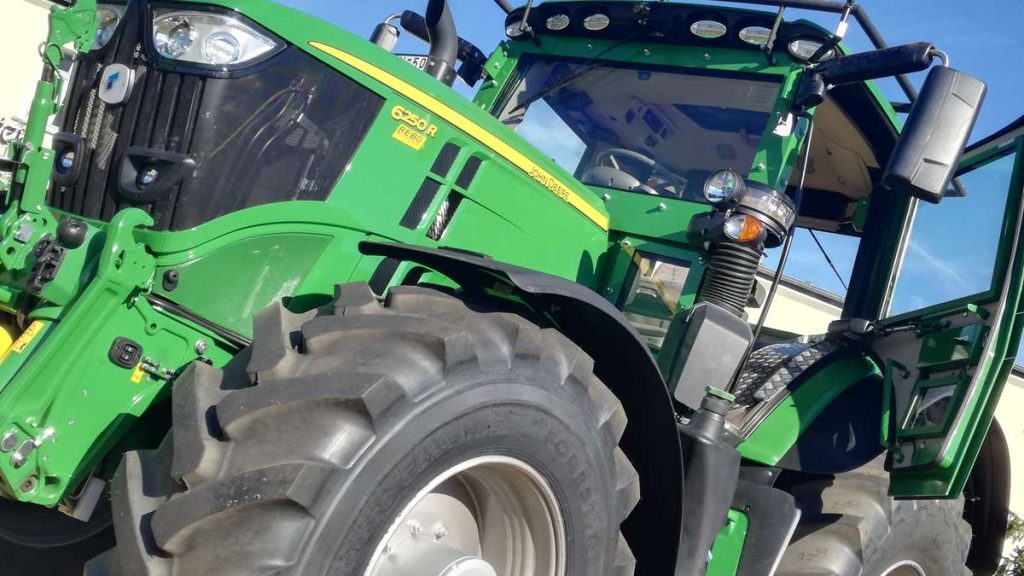 At first glance you might think that these are normal green tractors. But the already impressive colossi were properly upgraded again. The driver's cab is armored. Steel and bulletproof glass were installed and together form massive protection. This makes the doors so heavy that they can only be opened and closed with electrical assistance. At the bottom of the vehicles are armored steel plates as thick as a finger, which are intended to protect the personnel in the event of an accident. The armor corresponds to the so-called protection class VPAM 7 and thus offers extensive bulletproof and splinter protection for the occupants. As a result of the conversion, the tractors weigh around a ton more than the series vehicles.
They offer protection from duds and unexploded ammunition that could still be in the floor of the military training area in the Drögeheide. It goes without saying that those parts of the military training area that are used by the site supervision will be cleared and released by the fireworkers before the work to be carried out. Nevertheless, there is always a residual risk. "One hundred percent certain is only that there is no one hundred percent security", states Captain Carsten Rupp, the commandant of the military training area and continues: "We all know about the dangers and what can happen in these areas!"
The protected tractors mulch, mow and work on the military training area, only now with adequate protection for the personnel.
Further equipment of the special tractors:
heated windows to prevent them from fogging up
Forest tires
Branch deflector
Reverse drive
With their 6.8 liter 6 cylinder engine with a maximum output of 300 hp, the vehicles are state-of-the-art and are fully equipped in the forestry machine segment: forest tires, branch deflectors, reversing devices and customizable operating electronics are among them.
The special vehicles were created through the collaboration between the Bundeswehr Service Center in Torgelow and the northern German agricultural machinery dealer Rebo, John Deere and Rheinmetall Defense.
The last two vehicles will probably not remain, because other military training areas also have to be maintained and are contaminated with duds and remains of ammunition.
Andrè Forkert