Interview with Vice Admiral Andreas Krause, Inspector of the Navy
ES & T: Mr. Admiral Krause, what is the main threat you currently see for the Navy?
Krause: I don't see any threat to the Navy at the moment. I see changed framework conditions that force us to develop skills in the navy that correspond to these framework conditions. The behavior of Russia belongs to these framework conditions. We have been talking about this for many years. The challenges also include the changes we are currently experiencing in China. That means we need to develop a Navy with sufficient capabilities to actually deal with the possible threats. We have to do this under the political premise that we should be equally available for national and alliance defense and for international crisis management.
ES & T: Do you have the feeling that Russia is presenting itself more strongly in the Baltic Sea?
Krause: Yes.
ES & T: With a threatening character?
Krause: Russia is Russia. From my perception, Russia is increasingly recognizing the need to be present again at sea. That was a somewhat neglected area for years. If we now see how the Russian Navy - or the entire Russian armed forces and naval forces - are being armed, then you can see that a great, great effort is being made here. This applies to long-range missiles as well as modern submarines. But it also affects modern naval forces in general.
ES & T: The Navy is now deployed around the world, for example off Lebanon or in the Gulf. There are always reports that the Navy cannot be used as one would like it to be.
Krause: It all depends on the scale. We are properly equipped, properly trained, and have the material and the people that are needed for the missions we are currently being sent to. This has meant that we have not been able to carry out an operation that the politicians asked us to carry out in recent years. On the contrary - new missions have been added, such as our participation in the EU operation "Irini". We have been carrying out all the missions we are in now for decades - you can really say that we are a reliable partner. First of all, that's unchallenged on the one hand.
On the other hand, of course, is that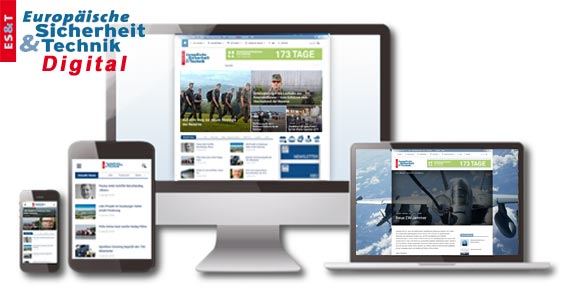 Enjoy the premium content and other benefits ofESUT Digital:
Access to all online content
Comprehensive search in the news archive
Customizable news area
Backgrounds, analyzes and technical articles completely and exclusively from the European security and technology and the defense reports
Current news from the categories Industry / Internal Security / International / Land / Air / Politics / Armaments / Sea / Armed Forces and much more.