German Navy anti-submarine warfare – Vision 2035+
Frigate Commander Patrick Domagalski
Submarine warfare has always been a highly demanding part of the German Navy's multidimensional naval warfare and its complexity has not decreased.
Ganz im Gegenteil sieht sich die U-Jagd heute U-Booten mit modernster Technologie konfrontiert und oftmals in eine reaktive Rolle gedrängt, da die Initiative und der Überraschungseffekt auf Seite der U-Boote liegen. Dies gilt es zu unterbinden und überdies die U-Boote in eine reaktive Rolle zu drängen und unter Druck zu setzen. Denn nur dann ist eine U-Jagd effektiv, stellt die eigene Auftragserfüllung sicher und schützt nicht zuletzt die eigenen Einheiten mit ihren Besatzungen in den verschiedensten U-Jagd-Szenarien. Diese Szenarien sind klassisch zum Beispiel der Schutz einer Versorgungseinheit auf dem Transit zu einem Zielhafen gegen eine Unterwasserbedrohung oder aber das Überwachen eines klar definierten Operationsgebietes und das damit verbundene Fernhalten von gegnerischen U-Booten, um eigenen Einheiten die uneingeschränkte Durchführung eines Auftrages im Seegebiet zu ermöglichen.
Advancing modern submarine technology required a rethinking of submarine warfare, as the reactive role of submarine fighters increased and effective submarine warfare became increasingly difficult to achieve. Modern submarines have gradually expanded their technological lead and thus their overall performance in terms of range, diving duration and depth, propulsion technology, noise signature, sensors and armament.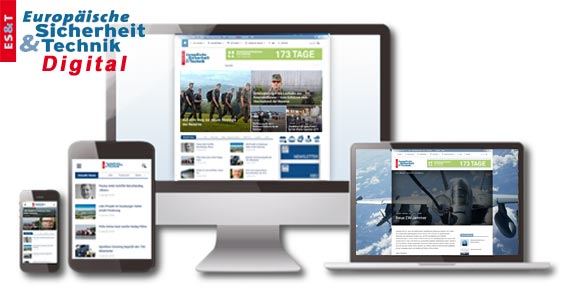 Enjoy the premium content and other benefits ofESUT Digital:
Access to all online content
Comprehensive search in the news archive
Customizable news area
Backgrounds, analyzes and technical articles completely and exclusively from the European Security and Technology and the Defense Technical Reports
Daily news from the categories industry / internal security / international / land / air / politics / armaments / sea / armed forces and much more.