With its comprehensive mix of forces and sensors, the Army Reconnaissance Force acts as the eyes and ears of the troop leader. The return to national and alliance defense requires some structural and material adjustments and modernizations. In this way, information superiority can be achieved and clarification results can be used for surgical planning.
Mhe army reconnaissance troops came into being from 2005 onwards with the aim of "reconnaissance from a single source". Finalized in 2008, the "golden yellows" have seven skills: planning / management / evaluation, vehicle-based reconnaissance, dismounted reconnaissance, field intelligence reconnaissance (HUMINT), airborne unmanned reconnaissance, radar reconnaissance and long-distance reconnaissance.
The Army Reconnaissance Force is part of the Military Intelligence Association. By interacting with the reconnaissance capabilities of all branches of the armed forces, information superiority should be achieved at an early stage. The aim is still to make the reconnaissance results obtained within the framework of the Joint Intelligence Surveillance Reconaissance also operationally usable.
The main reconnaissance forces of the German Army are currently the six reconnaissance battalions at the mechanized brigade level. They mainly carry out reconnaissance operations to cover the information needs of the troop leader. Thereby forces, means, space and time have to be brought into harmony.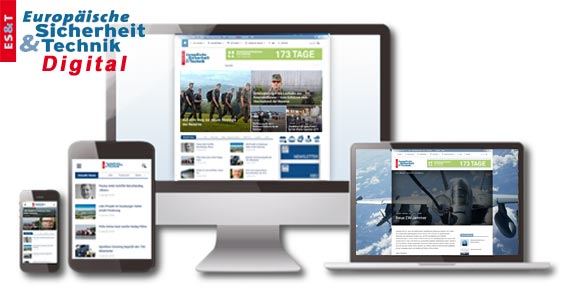 Enjoy the premium content and other benefits ofESUT Digital:
Access to all online content
Comprehensive search in the news archive
Customizable news area
Backgrounds, analyzes and technical articles completely and exclusively from the European security and technology and the defense reports
Current news from the categories Industry / Internal Security / International / Land / Air / Politics / Armaments / Sea / Armed Forces and much more.