In the current threat scenarios, it must be expected that army formations could increasingly be attacked from the air during deployment. That was not such a concrete danger in operations in the context of international peace missions. Now that national and alliance defense is once again structurally defining, these threats must be eliminated or at least minimized.
Dhis threats have become more complex and technologically advanced. The challenges of protection and defense in this area can only be met by the cooperation of all forces of the air defense of the Bundeswehr and NATO with a mix of systems with different, complementary capabilities. The army is currently, but also in the future, heavily dependent on support services, especially from the air force.
Army anti-aircraft defense
Until 2012, the army had its own anti-aircraft troops in order to protect itself on the battlefield against enemy air attacks, including mobile ones. This was done in addition to the integrated air defense of NATO and the capabilities of its own air force. The army air defense had the task of protecting its own forces and facilities against reconnaissance and threats from the air in the low and medium altitude range. This happened through the accompanying deployment in mobile operations and through space protection.
Up until the 1990s, a regiment of the Army anti-aircraft troops with a Gepard anti-aircraft cannon tank on a Leopard 1 A4 battle tank (until 2010) and a regiment with a Roland anti-aircraft missile tank on a Marder infantry fighting vehicle (until 2005) were available at division level. From 2001 onwards, the light anti-aircraft missile system Ozelot was used on Wiesel 2 in conjunction with airborne troops and for rapid deployment to missions abroad.
With changes in mission assignments and global stabilization missions, other capabilities came to the fore. A new air defense system of the army as part of the overall air defense system of the Bundeswehr was geared towards the protection of forces, objects and facilities in use against new types of threats, as well as continuing to focus on conventional air defense.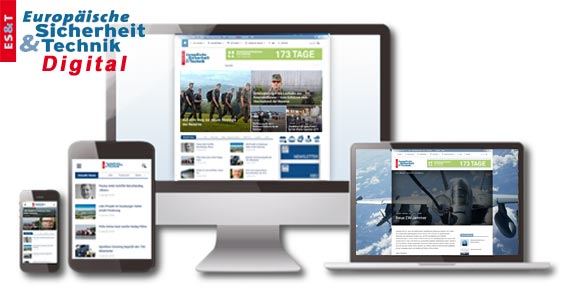 Enjoy the premium content and other benefits ofESUT Digital:
Access to all online content
Comprehensive search in the news archive
Customizable news area
Backgrounds, analyzes and technical articles completely and exclusively from the European security and technology and the defense reports
Current news from the categories Industry / Internal Security / International / Land / Air / Politics / Armaments / Sea / Armed Forces and much more.