The SPD parliamentary group reacted with outrage to the Ministry of Defense's intention to replace the outdated Tornado fighter aircraft not only with another 93 Eurofighter aircraft, but also with 45 US F-18 aircraft. Union politicians reacted just as indignantly to the SPD parliamentary group leader Rolf Mützenich demands that all US nuclear weapons be withdrawn from Germany. These are just two examples of the deep cracks in the Berlin coalition when it comes to the interests of the Bundeswehr and Germany's security and defense interests.
A look at the coalition agreement signed between the CDU / CSU and the SPD on February 7, 2018 actually leaves no questions unanswered as far as the US nuclear weapons presumably stored in Germany are concerned. The section "Disarmament and Restrictive Arms Export Policy" states: "As long as nuclear weapons play a role as a deterrent in NATO's strategic concept, Germany has an interest in participating in the strategic discussions and planning processes. Successful disarmament talks create the conditions for the withdrawal of tactical nuclear weapons based in Germany and Europe. "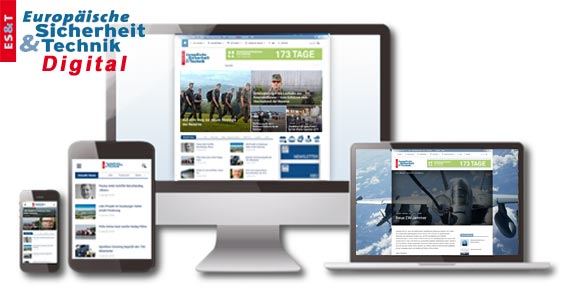 Enjoy the premium content and other benefits ofESUT Digital:
Access to all online content
Comprehensive search in the news archive
Customizable news area
Backgrounds, analyzes and technical articles completely and exclusively from the European security and technology and the defense reports
Current news from the categories Industry / Internal Security / International / Land / Air / Politics / Armaments / Sea / Armed Forces and much more.