Our increasingly unpredictable security environment will hardly improve even in a possibly "new" normal after the COVID-19 waves have ended. We should not run the risk of falling from a pandemic to a security crisis. The country dimension will continue to determine the continental middle power of Germany. However, since the dimensions of land, sea, air, cyber and space are increasingly intertwined, the Bundeswehr as a whole will have to be multinationally and multidimensionally capable of command and control in the future operational environment.
Since the Warsaw summit in 2016, NATO has again been following the concise formula: "Threat determines needs". The need to catch up in terms of rapid operational readiness and the challenges of high-intensity combat by large organic associations is enormous. A balance must be struck between the tasks of international crisis management and those of national and alliance defense.
Potential opponents of the alliance are again named more clearly in strategic papers, also because they are able to quickly gain military benefits from an intelligent transfer of available modern technologies, carry out hybrid destabilization operations below formal conflict thresholds and are on the way to modernizing efforts by European armed forces to maneuver out.
The need for military capabilities is reflected in NATO's requirements for its member states. The means and tool for this is the NATO Defense Planning Process (NDPP). This process, which is repeated every four years, determines the military capability goals in coordination with the participating nations, to which the member states commit themselves to the Alliance.
The Bundeswehr's capability profile reflects this obligation as a national ambition. Even in times characterized by COVID 19, the following must apply: good planning must never be decoupled from the present, but it must also not be able to hinder it. So here's a look ahead.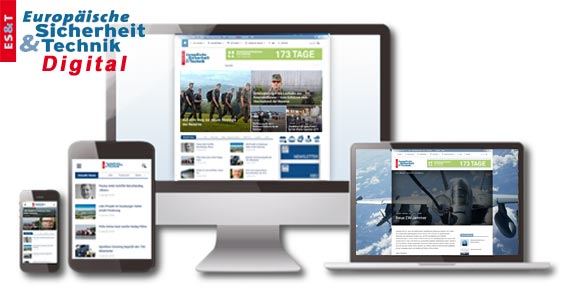 Enjoy the premium content and other benefits ofESUT Digital:
Access to all online content
Comprehensive search in the news archive
Customizable news area
Backgrounds, analyzes and technical articles completely and exclusively from the European security and technology and the defense reports
Current news from the categories Industry / Internal Security / International / Land / Air / Politics / Armaments / Sea / Armed Forces and much more.