After the Defense Committee and the Budget Committee of the German Bundestag dealt with procurement projects on May 28, 2020, the contracts for the procurement of swap body systems and the addition of Eurofighter simulators can now be concluded. A total of 520 million euros will be available for this in the next few years.
Wechsellader systems
Swap body systems are trucks with removable load carriers (swap body), as they are known from the MULTI truck (mechanized handling, storage and transport integration). The load carriers can be loaded off the floor. The goods to be transported either move under their own power onto the load carrier (e.g. the manipulator vehicle of the Route Clearance Package) or are loaded by forklift or by hand. A crane is not required on site. The truck pulls the load carrier onto the chassis with its own resources. Unloading takes place accordingly.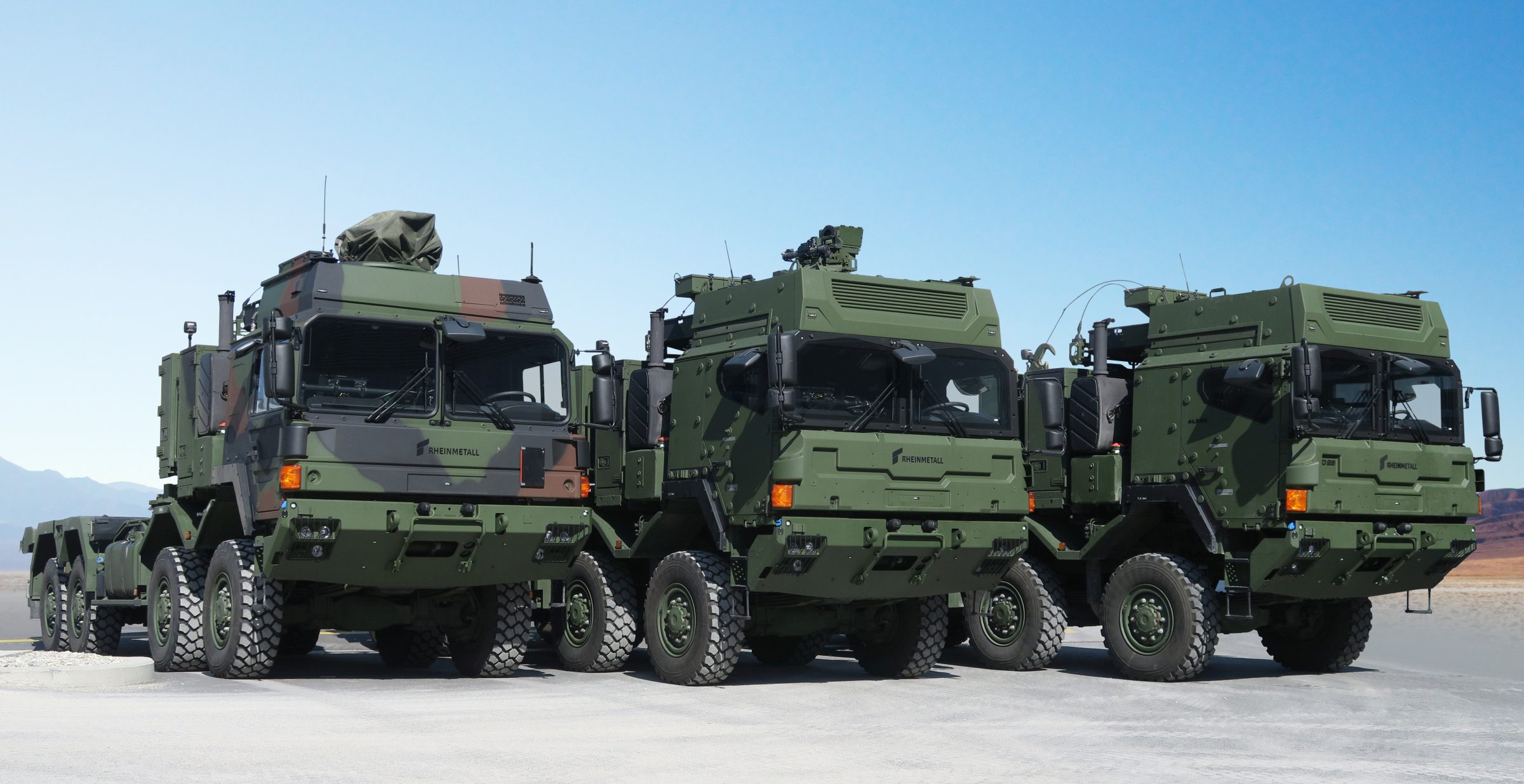 More load carriers are procured than trucks. This means that the truck can perform other transport tasks after loading the load carrier for loading or unloading. Overall, this makes goods handling more flexible and faster, and the performance of the supply chain increases.
All vehicles are prepared for the equipment with modern communication and guidance systems as well as with a remote controlled light weapon station. The protected WLS trucks have a protected cab, which protects the crew from the effects of enemy weapons and improvised booby traps.
A framework contract is to be concluded for 4,000 protected and unprotected trucks with a load class of 15 tons and a term of seven years. The first tranche of 230 protected and 310 unprotected vehicles will be called upon conclusion of the framework contract. The contract is worth around EUR 360 million. By the end of 2022, the troops are expected to receive up to 75 protected and 90 unprotected WLS ZLK 15 tons trucks. The vehicles are thus ready in time for deployment with NATO's rapid reaction force, the VJTF 2023 (Very High Readiness Joint Task Force).
Addition of Eurofighter simulators
With full-mission simulators (FMS), tactical operations with up to four aircraft are practiced simultaneously in the central training facility for the weapon system Eurofighter at the Laage location. For this purpose, two new simulators are procured, the existing FMS is modernized and the previous cockpit trainer is expanded to an FMS. The Eurofighter deployment concept envisages a formation of four, also known as a swarm, as a basic combat unit.
In the remaining three Eurofighter associations, a cockpit trainer and an FMS are available for education and training. The simulators at all Eurofighter locations will be comprehensively modernized for around 160 million euros in order to ensure that the training of the Eurofighter pilots in the future is as realistic as possible across the entire spectrum of capabilities of the weapon system.
Gerhard Heiming