In the field of autonomous driving and mobile robotics, Lidar (Light Detection and Ranging) is an important method for spatial detection of the environment for route planning and collision avoidance. For this purpose, lidar systems in the form of laser scanners are usually used today, which are based on a mechanical beam swiveling with movable optical components, such as, for. B. rotating mirrors or tilting micromirrors integrated in chips. However, there are currently also strong efforts to develop lidar systems with non-mechanical beam swiveling, in which all components are integrated in a single chip, a so-called photonic circuit. Analogous to the long-established phased array antennas in the radar range, various approaches based on so-called optical phased arrays (OPA) have been investigated for several years. In the future, these will make it possible to implement ultra-compact, inexpensive, mass-production-compatible and extremely robust lidar systems.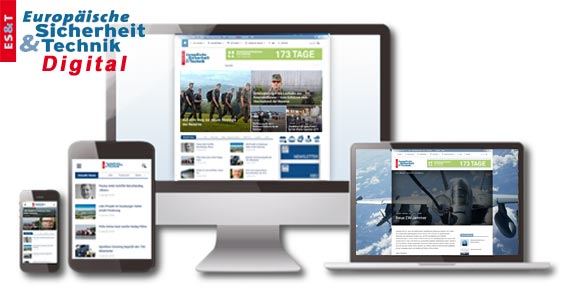 Enjoy the premium content and other benefits ofESUT Digital:
Access to all online content
Comprehensive search in the news archive
Customizable news area
Backgrounds, analyzes and technical articles completely and exclusively from the European security and technology and the defense reports
Current news from the categories Industry / Internal Security / International / Land / Air / Politics / Armaments / Sea / Armed Forces and much more.