Swiss Mörser 16 reaches new milestone
Waldemar Geiger
Following a successful troop trial of the "Mörser 16", the Swiss Armed Forces report its readiness for military service. The tactical capabilities of the future 120 mm mortar of the Swiss Armed Forces were assessed at the training area in Bière as early as March 2020. "The criteria for the troop readiness have been met and proof has been provided that the mortar is suitable for military use. According to plans, it is planned to hand over the mortar system to the troops from 2024 onwards," writes the Federal Department of Defence, Civil Protection and Sport (VBS) in a press release.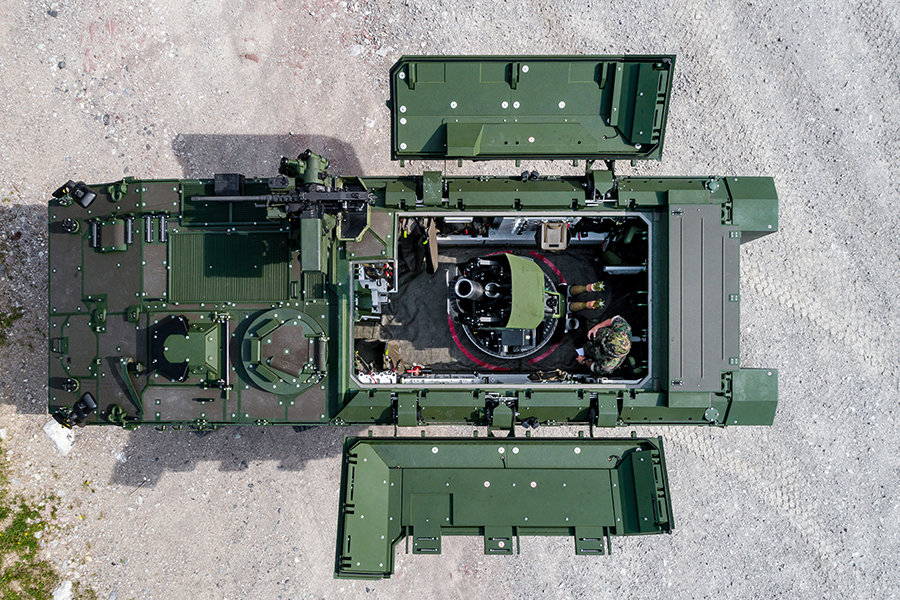 The troop trial was originally planned for 2019. However, safety deficiencies were identified during technical trials. According to well-informed circles, the original configuration would have resulted in excessive gas pressure during firing, among other things. All the safety deficiencies identified have now been rectified by the industry, so that the system has now been successfully tested in a "live firing" trial.
According to the Federal Department of Defence, Civil Protection and Sports, the series contract must now be prepared and signed in order to achieve the handover to the troops in 2024.
Mörser 16 during live firing (Video: VBS)
Project Mörser 16

In 2016, the Swiss parliament approved the procurement of 32 systems of a new 120 mm mortar. In addition, twelve trucks, an undifferentiated ammunition package and logistics material are to be procured and 16 existing command vehicles adapted.
The Piranha IV 8×8 infantry fighting vehicle from General Dynamics European Land Systems-Mowag (GDELS-Mowag) will serve as the carrier vehicle for mortar 16, into which the RUAG Cobra 120-mm mortar with electrical directional capability from RUAG will be integrated.
Waldemar Geiger