Als die gegenwärtige Bundesregierung gebildet wurde, schrieben die Vertreter der Parteien in den Koalitionsvertrag, dass sie den Überwasserschiffbau als Schlüsseltechnologie einstufen wollen. Damit wäre es möglich, Aufträge in diesem Bereich ohne europaweite Ausschreibung zu vergeben. Die Bundesregierung hat diesen Auftrag aus dem Koalitionsvertrag im Januar endlich umgesetzt – zu spät für die Vergabe des Auftrags für das Mehrzweckkampfschiff 180 für die Deutsche Marine.
The sting of disappointment runs deep. This applies not only to the German Naval Yards Kiel, the "180 MKS" against the Dutch shipyard group ladies lost out in the struggle for the billion-dollar contract for the multi-role combat ship. In other areas, there is indignation:
Handelsblatt headline: "Germany sank the shipbuilding industry." IG Metall coast presents an authored with works of yards and suppliers joint position paper and looks up to 15,000 jobs at risk. In an otherwise rarely seen Union call trade unions and industry representatives, here the association Shipbuilding and Ocean Industries Association (VSM) to a future dialogue naval shipbuilding. The Schleswig-Holstein Prime Minister Daniel Guenther, designs in the state capital German Naval yards and welded, criticized the federal government clear: He wrote - also on behalf of other state leaders (Bavaria, Hamburg, Mecklenburg-Western Pomerania, Lower Saxony, North Rhine-Westphalia) - an urgent letter to German Chancellor Angela Merkel to "secure the future of naval surface shipbuilding in Germany". The protest goes across party lines and extends into the coalition in Berlin. Only Hamburg behaves shut up - after the Hamburg shipyard Blohm + Voss has been brought by the Dutch tender winner on board.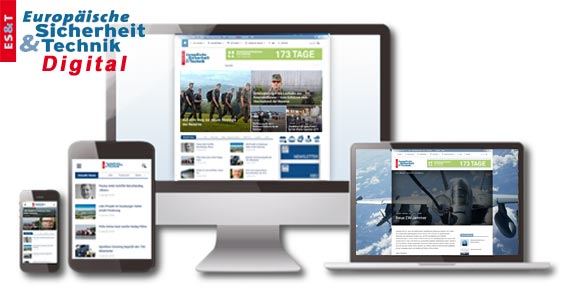 Enjoy the premium content and other advantages ofESUT Digital:
Access to all online content
Comprehensive Search the news archive
Individualized news section
Backgrounds, analyzes and technical articles completely and exclusively from the European Security and Technology and Defense Technology Reports
Daily news from the categories Industry / Homeland Security / International / country / air / politics / military / lake / Armed Forces and many more.