The report presented on February 10, the US defense budget request for 2021 ends in a "freeze". The White House requested in absolute terms a budget of 740 billion for defense spending. This includes 705.4 billion US dollars for the Defense Department, and 34.6 billion for nuclear-related expenditure of the Department of Energy.
This is compared with the current budget in 2020, an increase of only two billion dollars. If only the money is taken into account for the Pentagon's budget even decreases in Compared to this year by about seven billion. An increase of 14 billion US dollars would be needed, however, just to keep pace with inflation; a real increase of 3-5 percent would be the prerequisite for the 2018 adopted requirement to perform while maintaining the operational readiness upright and massive investment in armed forces modernization.
For the Pentagon, the motto is thus: find ways to save. The various branches of the armed forces want this repel outdated equipment to operating and maintenance costs saving. New procurement programs which are of secondary importance should also be delayed or reduced. To the breakdown of posts, the military will however not get around, since staff costs continue to pose in front of the largest single item in the defense budget. Furthermore, budgets, staffs and sending personnel for the High Command Southern Command (responsible for Latin America and the Caribbean) and Africa Command pruned to resources for the European and especially for the Pacific release.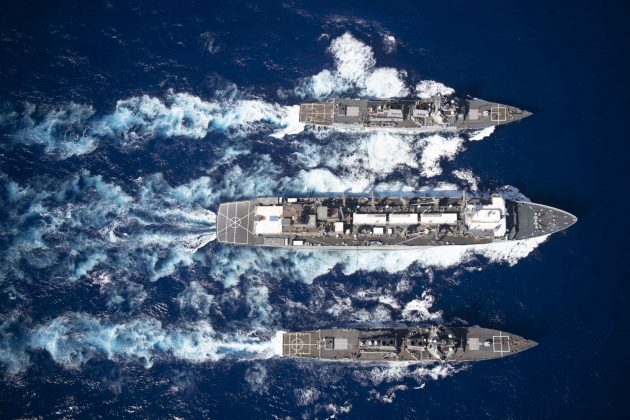 In recent years, however, the TSK did several times ausmustern delivery systems for the purpose of budget redistribution. In most cases, these proposals were, however, withdrawn or under pressure of the Congress again reduced; Senators and deputies who ultimately determine the use of budget funds in the details, the weakening associated with the equipment phase-out would not accept the current commitment.
The cuts should be made in the course of 2021 to allow an acceleration of the development and procurement programs in the following years. Even if sufficient savings opportunities to be found - which many experts doubt in the US - does the pay freeze the Pentagon to delay the need for the introduction of new operational systems; at the same time at least a limited reduction has conventional operational readiness in purchasing taken. However, given the uncertainty of the outcome of the ongoing in November presidential and congressional elections, it remains highly uncertain whether completely new priorities are set in the coming year. A significant increase in the budget is so or not to be expected in the coming years.