Even during the Cold War, the Federal Republic of Germany played an important geopolitical role. In the case of defense had extensive forces of the Allies must be guided by the Federal Republic. When broke the long annexation of the Crimea by Russia, NATO, the national and Alliance defense again in the focus of their efforts, the eastern border of NATO in turn is only achievable if troops are led by Germany. Germany is no longer the target country but a transit country. For NATO, it has become a hub.
Especially the aggressive behavior of Russia with the illegal annexation of the Crimea in 2014 and the hybrid approach in eastern Ukraine are developments that lead to a resurgence of the core mandate of the NATO - led - the protection of Alliance territory. Thus, the mission of the Bundeswehr has also more focused back on the national and Alliance defense.
NATO has created additional tools for performing these tasks, and other sharpened. It continues to apply the triad consistent deterrence, collective defense and political dialogue. NATO Readiness Action Plan includes various measures to which the NATO ministers agreed. These include the Enhanced NATO Response Force with a rotating NATO spearhead (Very High Readiness Joint Task Force VJTF) in brigade strength as the core of a reinforced division if necessary. Each one frame Nations group with a leading nation, the spearhead. This includes especially the Land Component Command for conducting land operations. Germany led the 2019 VJTF country and the leadership will take over in 2023 again. In addition, Germany is in Lithuania one of four battle groups, which also will be held as so-called Enhanced Forward Presence in Poland, especially in the Baltic states, for example. The United States hold since 2017 an additional brigade in Poland rotating ready.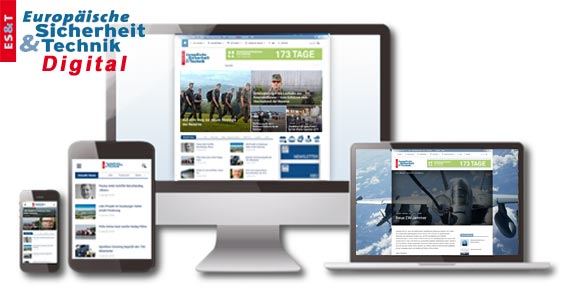 Enjoy the premium content and other advantages ofESUT Digital:
Access to all online content
Comprehensive Search the news archive
Individualized news section
Backgrounds, analyzes and technical articles completely and exclusively from the European Security and Technology and Defense Technology Reports
Daily news from the categories Industry / Homeland Security / International / country / air / politics / military / lake / Armed Forces and many more.