Division 2027 – Heavy Gun Carriers replace the Weasels
In a post Contribution des Ausbildungszentrums Infanterie auf dem Webauftritt der Bundeswehr wurde zwischen den Zeilen bekannt, dass die Jägerverbände zukünftig mit einem schweren Waffenträger auf Boxerbasis ausgerüstet werden.
Already several years ago, the trade press - for example in the military technical reportService branches of the Army – Hinweise zu entnehmen, dass das Heer über die Beschaffung eines Boxers mit einem Maschinenkanonenturm nachdenkt.
So schrieben Fachautoren aus dem Dezernat Infanterie des Amtes für Heeresentwicklung bezugnehmend auf zukünftig notwendige Fähigkeiten der Jägertruppe:
"The Wiesel weapon carrier previously used by the Jägertruppe is to be replaced by the procurement of a new, heavy weapon carrier based on the GTK Boxer. This heavy weapon carrier should be comparable to the Puma infantry fighting vehicle in terms of its capabilities and parameters. Equipped with a powerful automatic cannon and anti-tank weapons, this combat vehicle is designed to improve the capabilities of the Jägertruppe and significantly increase the effectiveness and protection of infantrymen. There is the possibility of using the vehicle as a weapon carrier within the heavy fighter companies or as a support vehicle within individual sub-units of the fighter companies in order to increase their assertiveness to a considerable extent. The heavy fighter platoons in particular must be taken into account here, as they make a significant contribution to reconnaissance and anti-tank defense at unit level."
Auf der Industrieausstellung begleitend zum Tage der Infanterie 2018 konnten potentiellen Lösungen der Industrie für solch einen Boxer betrachtet werden. Krauss-Maffei Wegmann präsentierte einen Boxer mit einem unbemannten Turm, wie er auch auf dem Puma eingesetzt wird. Rheinmetall stellte eine Lösung mit einem bemannten Lanceturm vor, wie er derzeit durch Australien beschafft wird. Seither sind die Überlegungen des Heeres vorangeschritten.
Heavy weapons carrier
Die Recherchen der Europäischen Sicherheit & Technik haben ergeben, dass das Heer für diese Boxer einen bemannten Turm fordert. Dieser soll neben einer 30-mm-Maschinenkanone auch über die Befähigung zur Panzerabwehr – gelöst durch den im Turm integrierten Panzerabwehrlenkflugkörper MELLS – verfügen.
According to reports, a selection decision has not yet been made, so in theory other manned turret variants are possible in addition to the Lance turret from Rheinmetall, but these have not yet been integrated into boxer modules. Since these boxers are already part of the "Division 2027" sein sollen, müssten die Fahrzeuge spätestens Mitte der zwanziger Jahre in die Truppe zulaufen. Somit könnte der Beginn des Beschaffungsprozesses für 2020/2021 erwartet werden.
Organisatorisch sind die schweren Waffenträger für alle Jägerverbände und das mit Boxern ausgestattete Gebirgsjägebataillon 231 (Bad Reichenhall) vorgesehen, die restlichen Infanterieverbände erhalten den Planungen nach den LuWa (luftbeweglicher Waffenträger).
It can be heard that twelve vehicles are planned for each battalion, which are to be organized into three platoons of four vehicles each in the heavy company. There are currently two trains with six Wiesels each (a Wiesel MK train and a Wiesel TOW train or after completion of themodernization MELLS).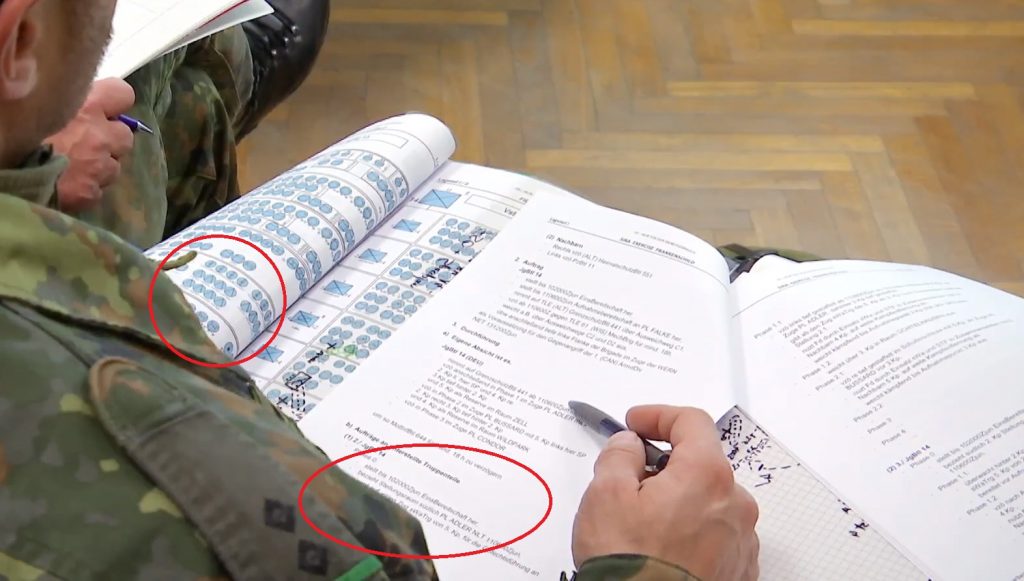 Somit stünde für die Gefechtsgliederung zukünftig jeder leichten Jägerkompanie ein Zug schwerer Waffenträger (vier Boxer mit Maschinenkanone und MELLS) als hochmobiles Feuerunterstützungs- (weitreichendes Flachfeuer) und Panzerabwehr-Element zur Verfügung. Jedes Fahrzeug könnte beide Rollen übernehmen und dies aufgrund der leistungstärkeren Bewaffnung wirksamer als der Wiesel. Als Besatzung sind pro Fahrzeug drei Soldaten (Kraftfahrer, Richtschütze und Kommandant) vorgesehen.
Waldemar Geiger