The Dutch armed forces currently procure the new Individueel Soldaat Systeem (ISS). This modular combat equipment includes a new combat equipment, the soldiers system Verbeterd Operationeel Soldaat Systeem (VOSS) and the clothing system Defensie Operationeel Kleding system (DOCS). Clothing and equipment held in the newly developed camouflage Netherlands Fractal Pattern (NFP).
The NRP is available in several color schemes: NFP-green of forested and urban, NFP-tan for arid and dry areas as well as the slightly coarser and easier NFP multitone as a mixed form for personal equipment. In addition to a NFP Navy Provide for the Marines. Similarly, an NFP-arctic is being considered for Arctic regions.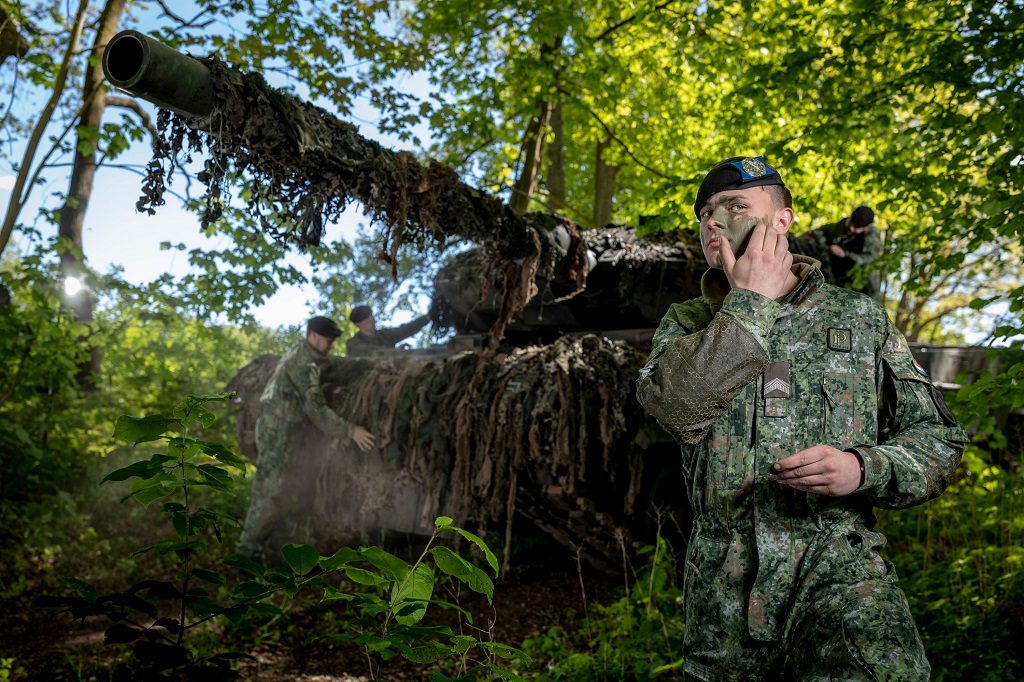 The new clothing system DOCS is comprised of various layers and garments such as Combat Trousers, combat shirt, tunic and wet protective clothing. For tank crews, there is a new tank combination. This has been already delivered to the Dutch tank crews of the Dutch / German Tank Battalion 414th Also includes a new Gefechtshelm, The revision Batlskin Viper P6N to DOCS.
In mid-2016, the Netherlands decided to equip the armed forces with a modern personal protection system. Implementation started in 2017. Following an increase in the defense budget, it was decided in 2018 to extand the project, which was initially intended only for parts of the armed forces, to the entire armed forces. DOKS is intended for all Dutch soldiers from all branches of the armed forces. A total of about 40.000 to 45.000 soldiers of the navy, the army, the air force and the military police are to be equipped with the new combat clothing system and combat helmet. The military police will receive the helmet in a black version.
In addition, a new modular combat equipment. It includes plate support vest with additional elements, a bag set for magazines and other combat load and several packs: a major 48-hour pack with 100 liter volume and two 10l-side pockets, a patrol pack (50 l + sx 5l side pockets) and a small "grave-Bag" with 25 liters for brief use or as emergency equipment.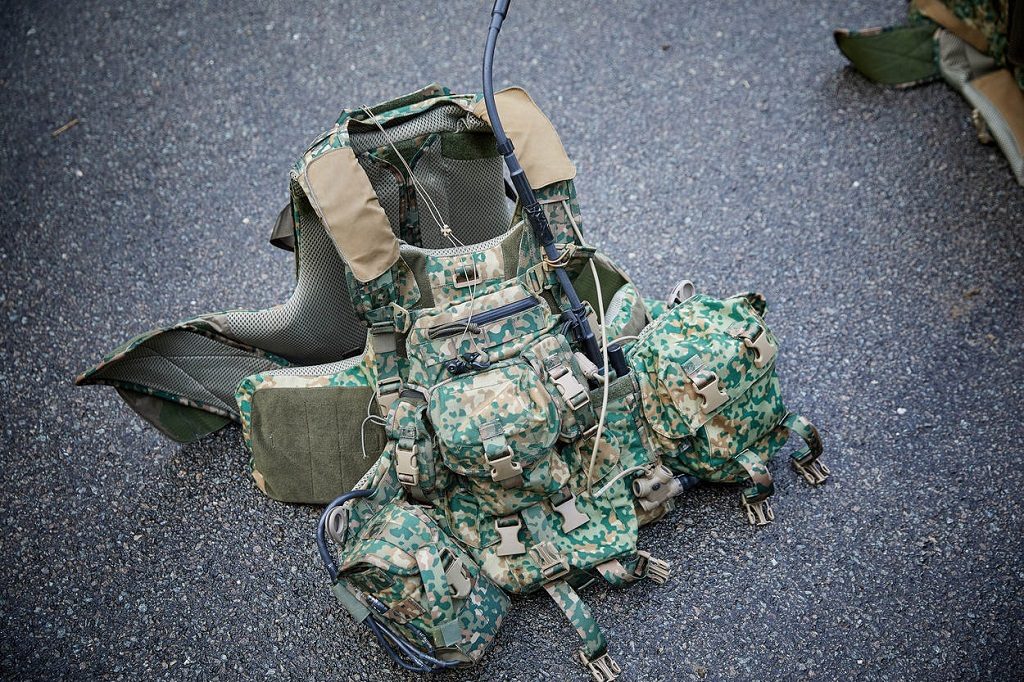 The core of the VOSS is the "Smart Vest". As the cross-sectional Protective transport facilities it offers ballistic protection, the fight loading absorbs and facilitates in connection with the backpack carrying heavy loads. "Smart" will by supplied by Elbit C4I components for the crosslinked insert guide. Essentially, these are the hand-held radios E-LynX (Software Defined Radio) and tablet computers Raptor and the associated vehicle component.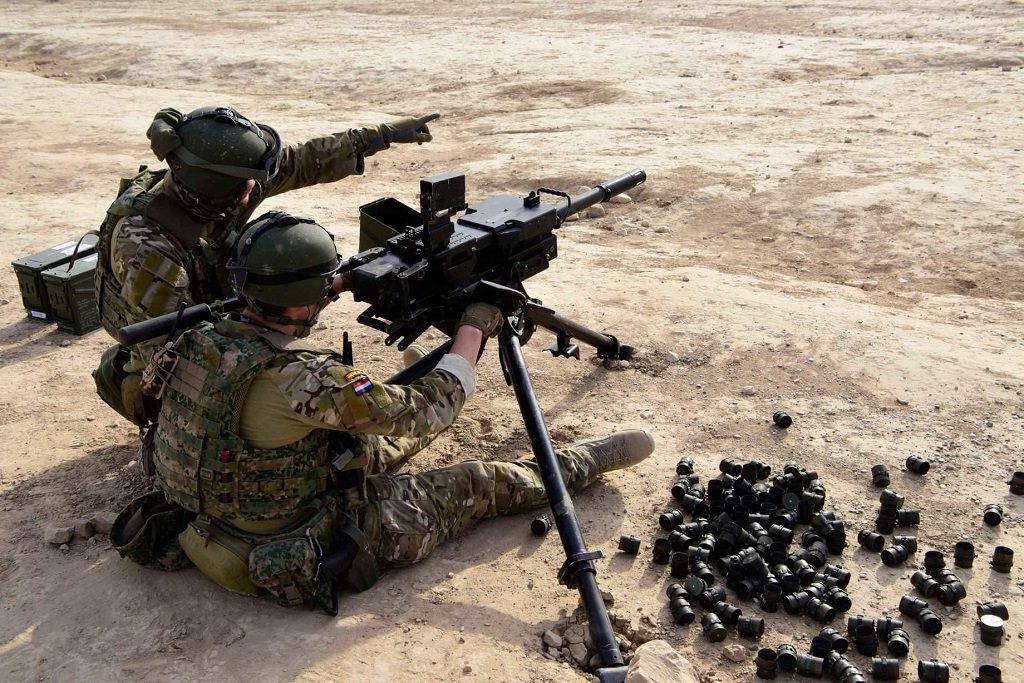 Some of the Dutch soldiers serving abroad are already equipped with parts of the new combat equipment. As an interim solution for the foreign missions, the Dutch Ministry of Defense procured beyond through NATO Support and Procurement Agency in June 2018 Multicam uniforms since the introduction of the DOCS did not accelerate. The special forces of the Corps Commando Troepen (KCT) had already received in 2017 a new combat equipment in Multicam.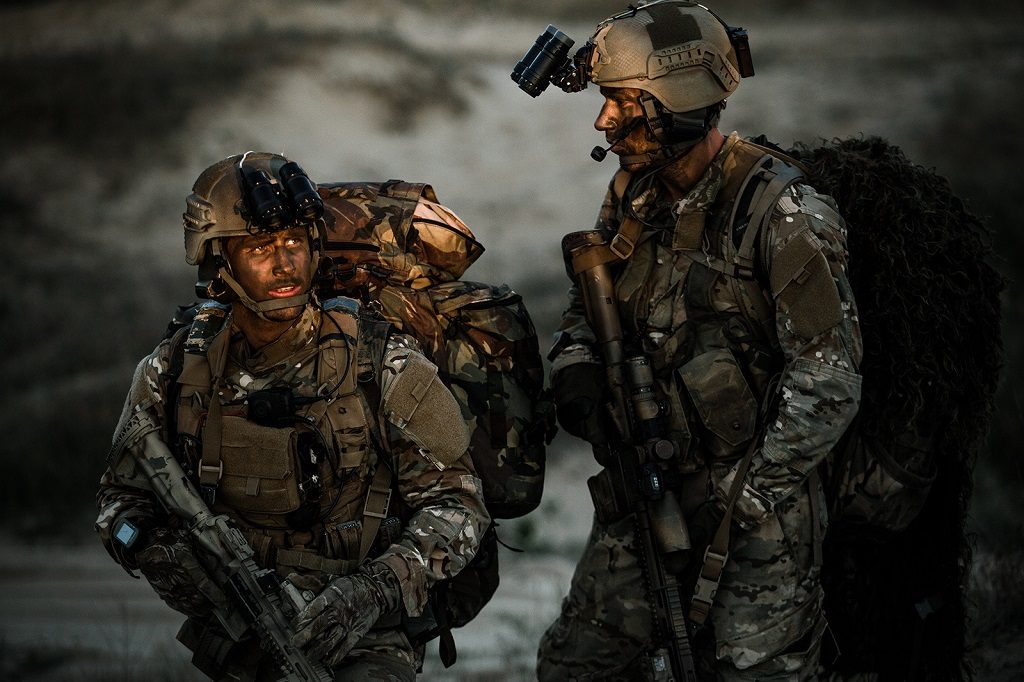 The new combat equipment and the VOSS were tested at the 11th Luchtmobiele Brigade, the 13th light brigade and the 43rd Brigade Gemechaniseerde, the corps marines and air force security troops led by the procurement agency Defensie Materieel Organisatie (DMO). Here, ergonomics, functionality and tactical considerations were as much the focus as networking with land and air vehicles.
The new combat equipment to run 2020 and 2022nd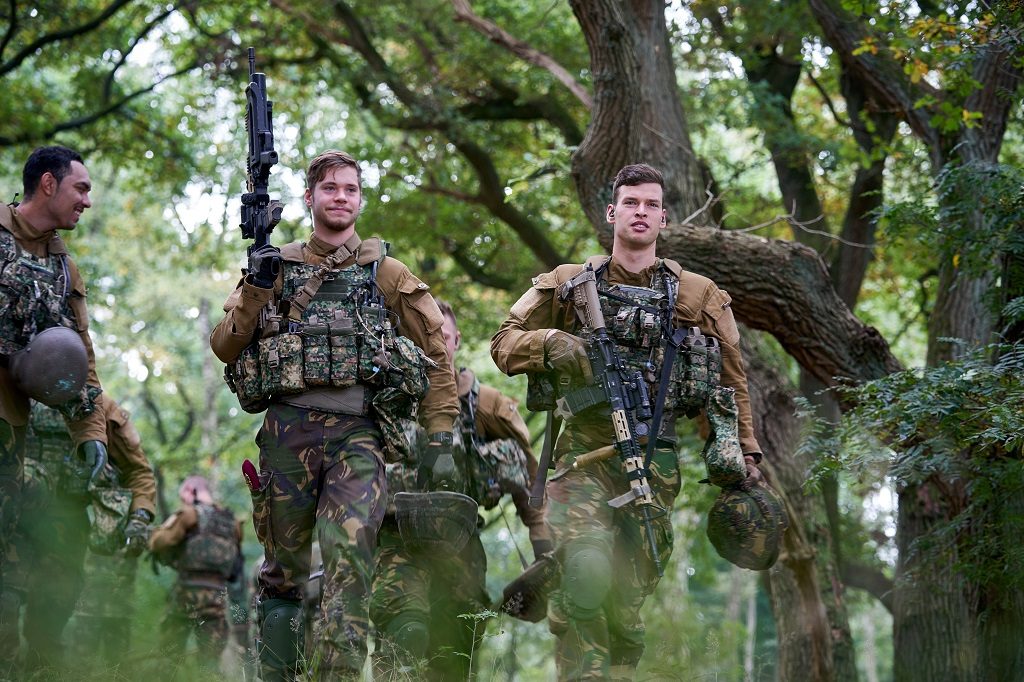 Jan-Phillipp Weisswange